In brief
The correlation between Gold and Bitcoin prices is at record highs.
Bitcoin and the S&P 500 index is also highly correlated.
These correlations have historically swung back and forth from positive to negative.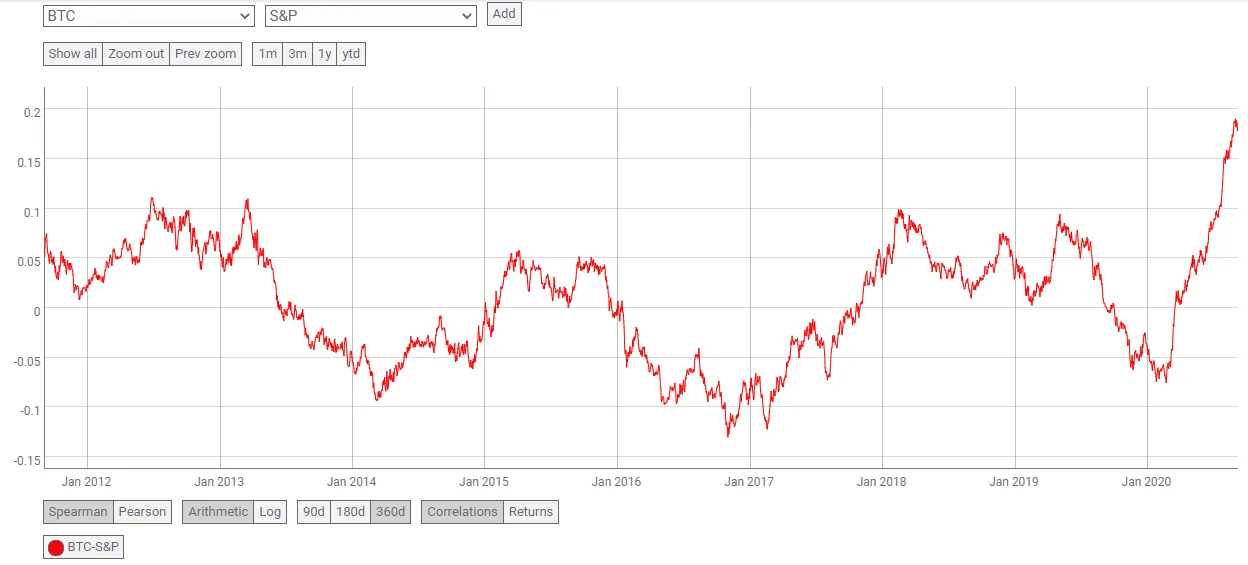 Disclaimer
The views and opinions expressed by the author are for informational purposes only and do not constitute financial, investment, or other advice.