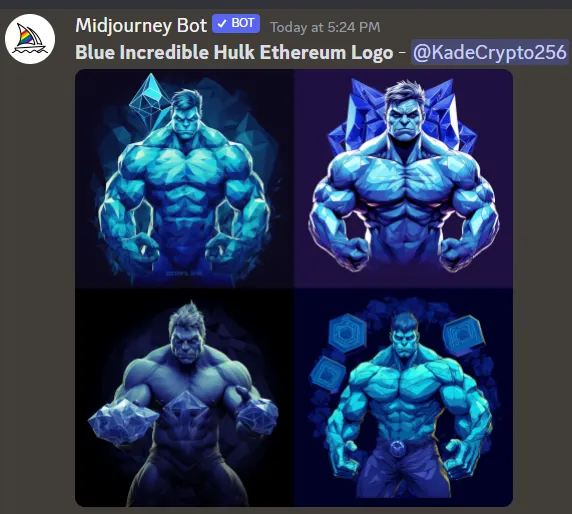 Reshuffle the Prompt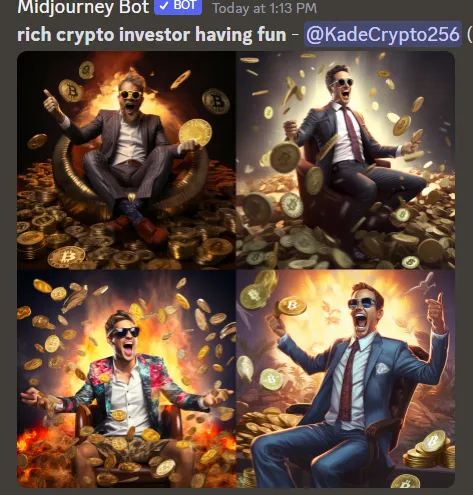 Upscaling Midjourney Images
First, let's generate a panel.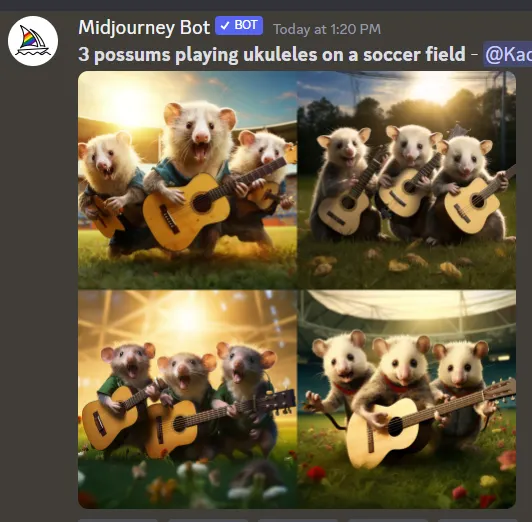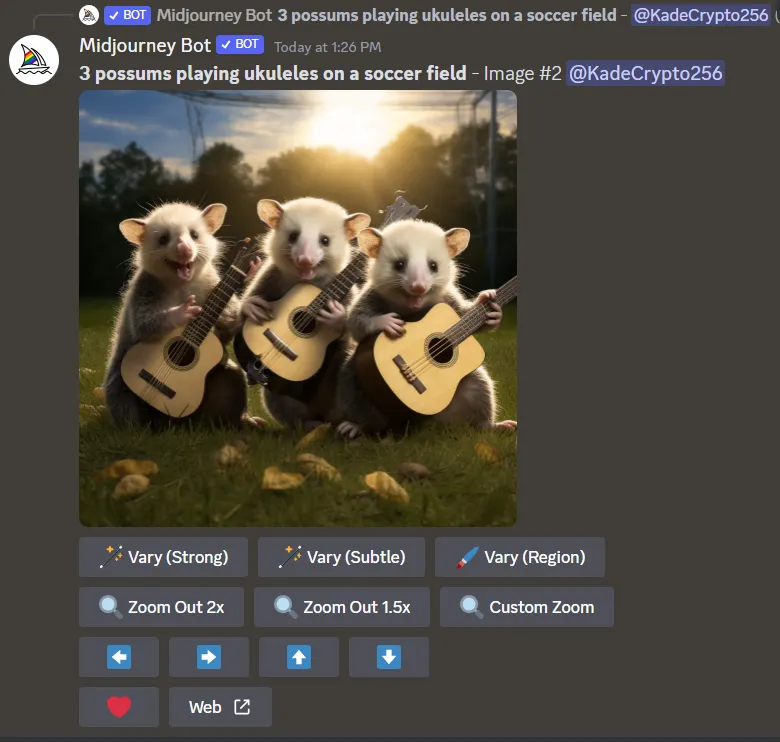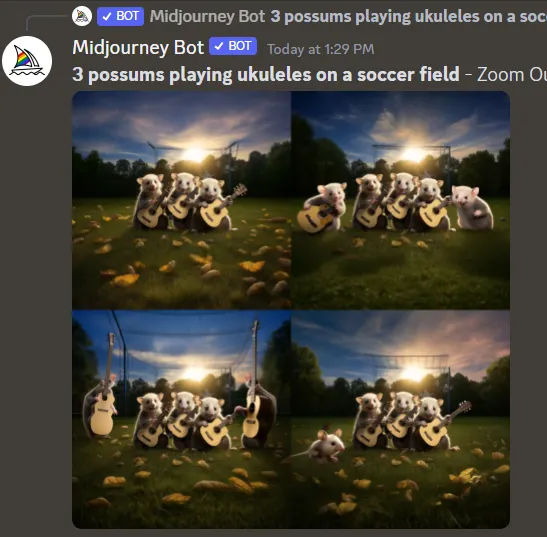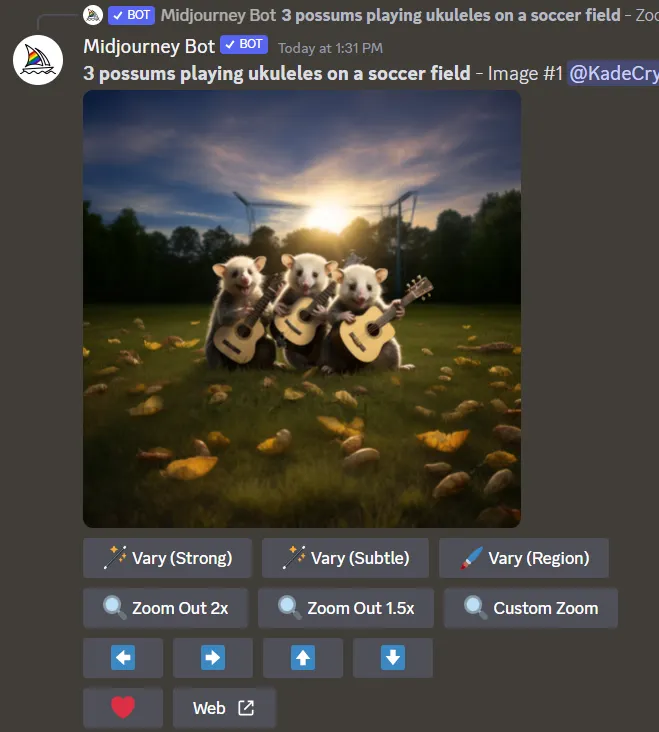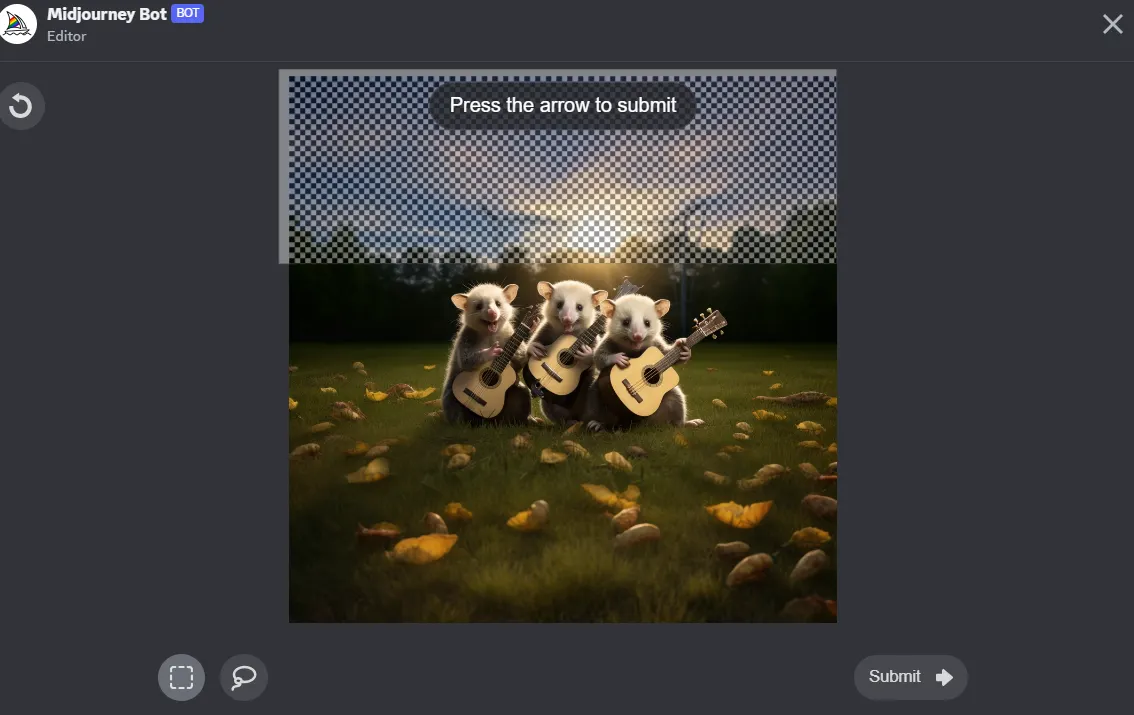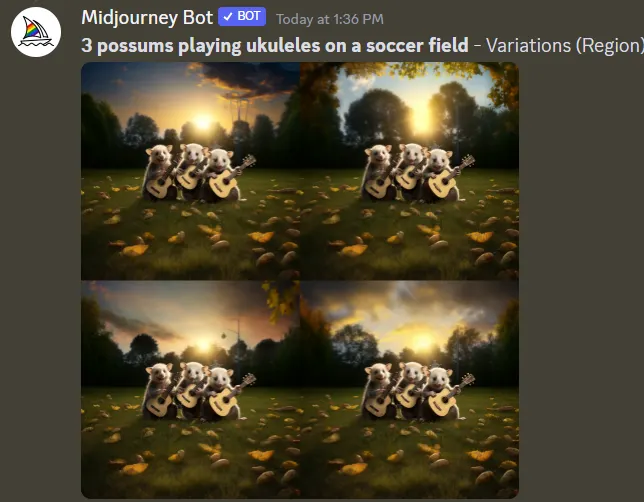 Using Midjourney Image Prompts
In this example, I'm going to blend the Decrypt logo with an image that includes green blockchain imagery.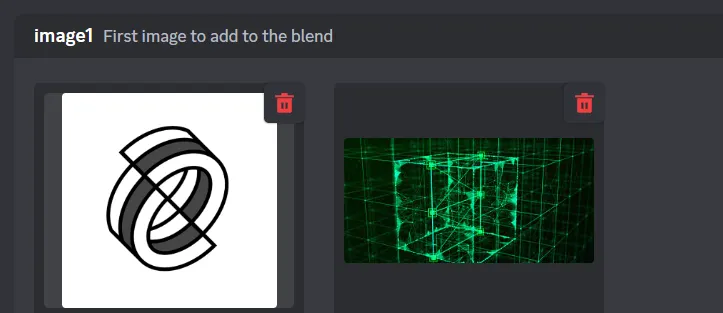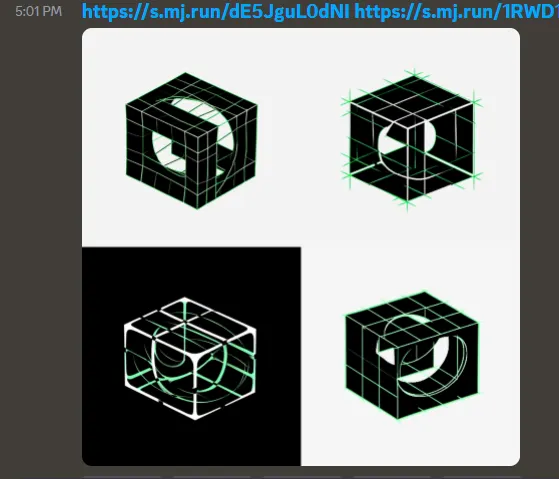 First, we put in the prompt "/blend" and upload two (or more) images. In this case, we're going to blend two images that we created previously with Midjourney. Of course, you can also blend your own original images or photos (or a combination of generated and original images).

Once you have selected your images, hit enter and see the results.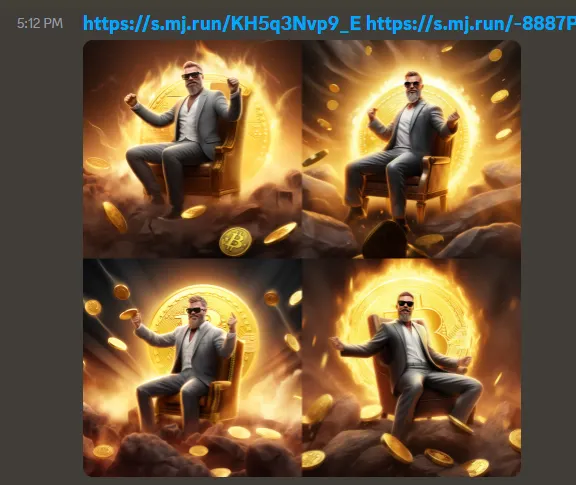 Midjourney Pros and Cons
Cheat Sheet:
In addition to Imagine, there are a variety of other Midjourney prompts that can be used to create spectacular imagery.
Re-run is a prompt that creates a new panel of images using your original text prompt.
Using the U prompt allows you to zoom, pan, and vary images.
In addition to being able to vary images in their entirety, you also have the ability to vary portions of an image – while leaving the remainder as is.
In addition to using text prompts, you can also create new images by uploading — and merging — existing images (that are either original or also generated via software).