Boris Johnson is here for good. Prime minister by default after Theresa May stepped down, the people of the United Kingdom have spoken in a general election, and decided BoJo is the man for the job. 
Johnson, who's declared his Conservative party will "get Brexit done," is determined to fulfill the "people's mandate" of Brexit—Britain's exit from the European Union—by the end of January. By forcing this date, it's quite likely that the UK may leave Britain without a deal, resulting in a no-deal Brexit. A no-deal Brexit would be one in which Britain hasn't negotiated the terms of its departure with the EU, meaning all bets are off. But how will Johnson's continued incumbency affect the blockchain industry, now that at least some type of Brexit is all but certain?
Well according to the Conservative party manifesto, not much. In fact, Decrypt found that none of the standing party's manifestos made any mention of blockchain, despite its global market cap of $197 billion. Johnson's party manifesto promised to spend money on a bunch of technology initiatives, and start twenty institutes of technology, but makes no mention of blockchain or cryptocurrency.
But there's one important way in which a no-deal Brexit will affect blockchain companies.
No-deal Brexit will cut off avenues of funding
A no-deal Brexit will make it harder for blockchain companies to access EU funding, according to British government official Stafford Lloyd, who was speaking at Digital Capital's Fintech event yesterday in London.
Lloyd acknowledged that it was possible we might see a no-deal Brexit by the end of January. While the European Commission's funding accelerators invest millions in small and medium sized enterprises designed to disrupt markets, companies won't be able to apply for funding after a no-deal Brexit, Lloyd said. This would exclude the UK's blockchain companies from a wide array of funding options.
The deadline to apply for funding for one program, The Ledger Project—focused heavily on blockchain projects—is in January, and could net successful applicants 200,000 euros in equity-free funding. A no-deal Brexit could potentially get in the way of this opportunity.
Another, Blockpool, is a 10 month program for SMEs wanting to adopt and deploy blockchain solutions. The deadline is February 26, and successful applicants would receive 30,000 euros in funding. If a no-deal Brexit happened in January, any blockchain firms that wanted to apply in February would no longer be eligible.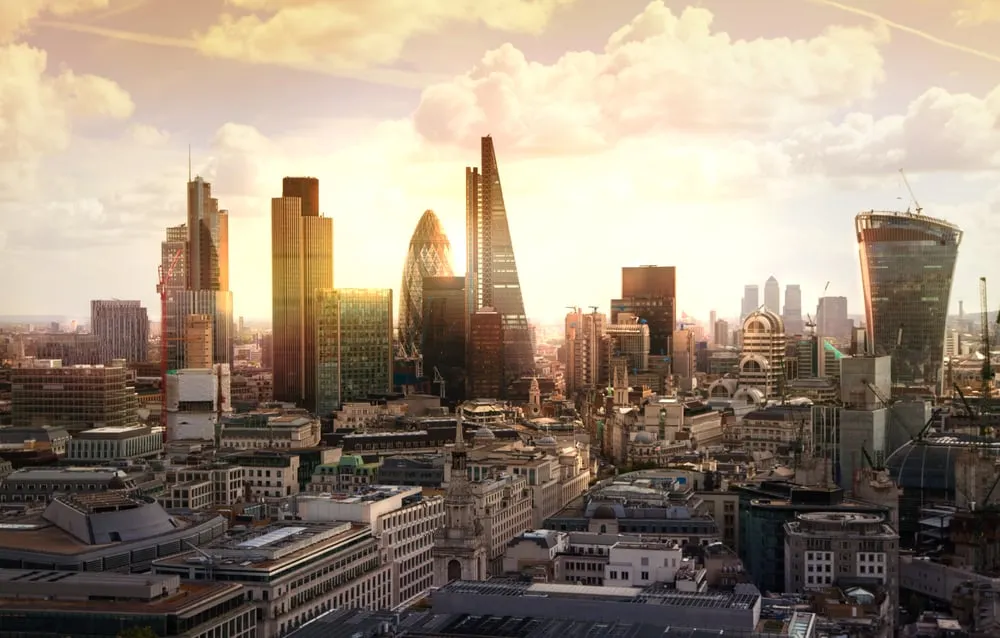 A final project, called FED4FIRE, is from the Federation for Future Internet Research and Experimentation. This is a consortium of academic centres that have facilities that can be used to conduct experiments around future internet technologies, including blockchain. Its deadline is February 18, and could net successful applicants 100,000 euros. Again, the UK's blockchain companies will need to get a move on, if they want to apply in time—lest a no-deal Brexit gets in the way of this too.
Lloyd said that another option is cascade funding, where projects have a smaller application to deal with but can only access a smaller amount of funding on a shorter timescale. After applying for funding, Lloyd said, applicants—like blockchain companies or researchers—can expect to hear back within a couple months. "These fall foul of a no-deal Brexit," he said, adding, "But if we leave with any kind of deal or any transition agreement then it should be fine."
Don't expect a price change
While a no-deal Brexit might affect the progress of the UK's blockchain companies over the long term, blockchain critic and author of Attack of the 50 foot Blockchain, David Gerard, argued that the election won't make any difference to Bitcoin's price. 
"This is the same question as asking how macro economic trends affect the price of bitcoin - they don't, it's too thin a market for that, movements are at an individual player level," he told Decrypt.
Until now, the government has been fairly distracted by Brexit. Its efforts have largely been consigned to an all-party parliamentary group known as APPG Blockchain. 
Gerard added, "The new government will affect the blockchain industry only insofar as the blockchain industry has an in with some part of the present government, but it's not clear they have more of one after the election than before."
But it's not all bad
But for Fernando Gutierrez, CMO of privacy and payments coin Dash, the UK election results were a good thing. "From the consumer perspective, the GBP has soared recently and there is less uncertainty since Brexit is almost guaranteed now."
"This should make individuals more willing to take some risks and be more receptive to assets like cryptocurrencies," he added.
Gutierrez argued that the UK, now set to leave the EU, ought to focus on regulating the blockchain industry to attract investments. "The UK has always been a leader in finance, so it makes sense that they try to lead this nascent space too," he said.
"This is not to say that they have not tried that so far, but it is probably easier to do it from outside the EU," he added.