United Wholesale Mortgage (UWM), previously known as United Shore Financial, the second-largest mortgage lender in the U.S. that facilitated nearly $183 billion worth of loans in 2020, announced that it plans to start accepting cryptocurrency payments by the end of 2021.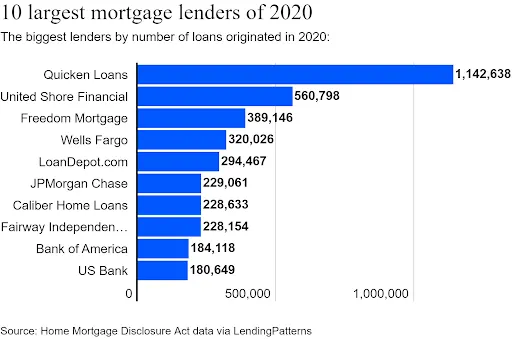 Per Detroit Free Press' report, the upcoming move was first revealed by the company's CEO Mat Ishbia during an earnings call on Monday.
"We're excited that hopefully (this year) we can actually execute on that before anyone in the country," he said.
UWM aims to first add support for Bitcoin, but Ethereum and other altcoins are also on the table, Ishbia told the outlet.
"I think we're starting with Bitcoin, but we're looking at Ethereum and others. We're going to walk before we run, but at the same time, we are definitely a leader in technology and innovation and we are always trying to be the best and the leader in everything we do," he explained.
Crypto and mortgages
Meanwhile, crypto-friendly companies and platforms have been expanding into the mortgage sector as well over the past couple of years.
In March, for example, Canadian Nasdaq-listed digital payments company Mogo extended its Bitcoin cashback rewards program to include mortgages.
"Unlike traditional reward programs, Bitcoin rewards have the unique characteristic of being an asset class that can rise in value over time—$3,100 invested in Bitcoin 5 years ago would be worth over $350,000 today," the firm's CEO David Feller said at the time.
In 2019, actor Brock Pierce (of "Mighty Ducks" fame) also made headlines after he took out the world's first Bitcoin-backed mortgage to buy a home in Amsterdam.
"Being able to borrow against one's crypto assets gives one options when wanting to purchase a property. I was able to hold on to my crypto and settle the transaction in fiat," Pierce said.
And as crypto continues to gain traction across the world, it may only be a matter of time before other traditional lenders follow UWM's example.