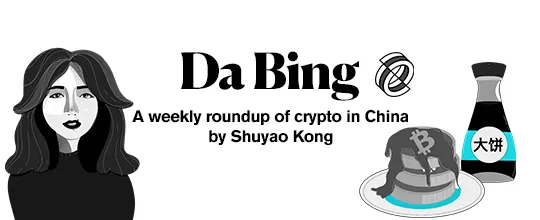 When mentions of LOWB first appeared in your correspondent's crypto WeChat, I casually dismissed it as yet another yield-farm coin on Binance Smart Chain into which DeFi degens ape for a few days before moving on to the next one. It only took a few hours—and a 400% price jump—for me and the rest of crypto WeChat to do a double-take and shift our eyes to the coin and LoserCoin, the project behind it.
The coin is worth only $0.0009 and its market cap is a paltry $880,000. That number might seem minuscule but the project just started on May 7, and its Chinese Telegram Group already has a staggering 10,000 members. That's a lot of followers given that Chinese people need to climb over the firewall to use Telegram.
LoserCoin is surpassing $DOGE and $SHIBU in buzz and is the hottest meme coin made in China. This week's da bing looks into the cultural phenomena behind LoserCoin and attempts to explain who the real winners are here—and the real losers.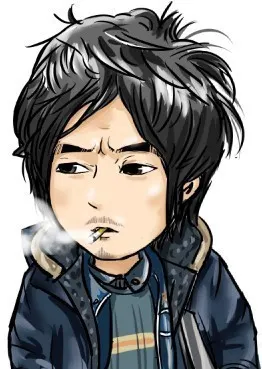 Leaning in on being lovable losers
According to the founding story, LoserCoin (not to be confused with this from 2014) was created by two broke Chinese crypto retail traders from a 4th-tier city. They entered the crypto market in 2017 but got repeatedly wrecked, "thanks to the Bitcoin speculation." Tired of losing money from trading and being harvested as "leeks," the two high school friends decided to launch their own project, and find out if two "losers" could turn the table and start harvesting other leeks.
Their honesty instantly resonated with China's crypto community.
In an AMA that went viral, one founder painted himself and his co-founder as losers who dreamt of being instantly rich but somehow managed to lose money in all capital markets including China's equity market, Hong Kong's equity market, derivatives, and of course crypto. That heartfelt experience was one that one too many Chinese retail crypto investors have gone through as well.
When asked about the product roadmap, the business co-founder admitted that the technical co-founder only picked up blockchain coding a month ago, and therefore, they might face some delay as it goes. Again, this ingenuity, and the ability to mock his business partner, was strangely endearing, especially compared with many project founders who only like to over-promise and only talk in complex technical terms.
Capturing the Underdog Culture
LoserCoin is all about embracing the so-called diaosi, or underdog culture, of China.
The term diaosi began as an insult to the poor, unattractive man who lives with his mother and plays video games all day. As the term became viral, Chinese netizens, including those gaofushuai (tall, rich and handsome), started to embrace it and use it as a self-deprecating term to be part of the crowd.
In crypto, diaosi culture is analogous to "leek culture," a term originally used to describe retail investors getting wrecked by shitcoin projects or scamming crypto VCs who quickly pump and dump their coins.
Nowadays, everyone proudly describes themselves as a leek. Even if you're an experienced crypto investor, you label yourself "old leek." If you just made a fortune trading DOGE, then you are a "new leek." Everyone is a leek.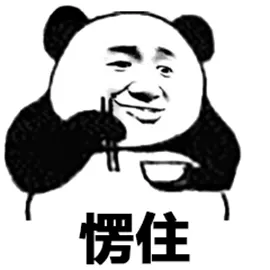 LoserCoin is doubling down on Leekism and encourages every retail trader to embrace their inner loser. They even hosted a Reddit discussion where people shared their best loser-story. Winners were airdropped $20,000 worth of $LOWB tokens.
"When I saw LOWB, I finally found kindred spirits, and it gave me hope!" wrote one redditor. "I'll feel like a loser my entire life, but knowing that I'm not alone gives me strength! The POWER of LOWB!"
Winners losers, and memers
On Sunday, two large Chinese crypto exchanges, Gate and MXC, decided to list LOWB. The news sent the coin to its all-time-high, and many in the Telegram group are now worried that the founders would dump tokens on them. It's ironic that after building a strong community around being losers, the founders are now finally winning the token game.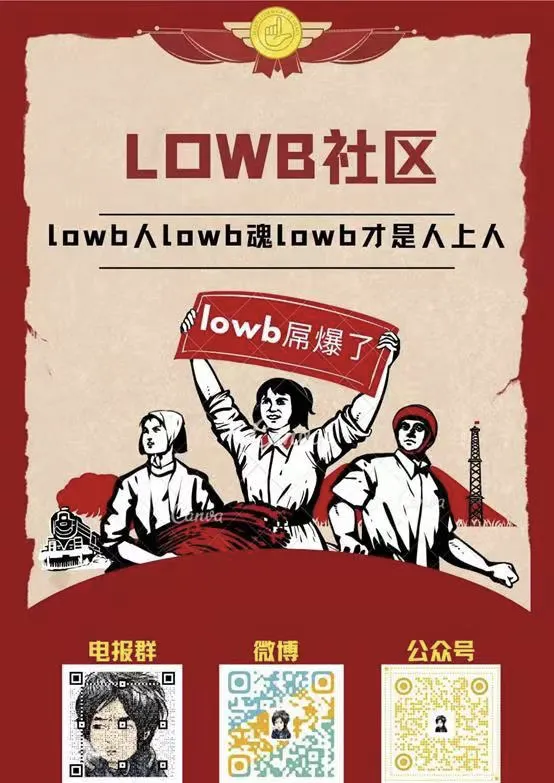 Posters like the one above have been flooding Chinese crypto WeChat and the various iconography coming out of LoserCoin is spawning a raft of memes, a la DogeCoin.
It's clear that the founders' ingenuity has paid off, and perhaps, soon they can afford to buy something in a tier-1 city.
However, like any meme token that has no intrinsic value, LOWB will eventually come down and those that hold big bags at the top will stand to lose. In other words, the people who really bought into the meme will eventually see their bag turning to dust.
Of course, the same thing has consistently been said about DOGE. But thus far, an Elon Musk like celebrity with a massive following has yet to shill LoserCoin. Who knows, maybe Jack Ma will take an interest in adopting the coin.
Barring that, the question isn't really who are the losers, but whether people will feel bitter after losing. A strange phenomenon on LoserCoin's Telegram has been retailer investors who bought the coin and predicted that it would go to zero. But in a weird way, that makes perfect sense. LoserCoin actually losing is the only outcome that fits the meme itself.
Now, in other China crypto news...
 Chia found a natural product-market-fit in China
Chia, the proof-of-space blockchain project, is gaining ground in China. It uses a novel "proof of space" consensus mechanism, which uses storage capacity instead of the energy-consuming proof-of-work consensus mechanism shared by Bitcoin and Ethereum. Dubbed " green bitcoin," Chia mining had caused manufacturing shortages in hard drive prior to its launch.
The frenzy is hotter in China, where mining is already an established industry. But another catalyst to the rise of Chia is that Filecoin miners could use their existing rigs to mine Chia. As the network gains momentum, it remains to be seen whether  Filecoin miners will switch to the new network.
Debank's OpenAPI
DeBank, a DeFi portfolio tracker, just announced its Open API program. Significantly, joining the program were Chinese bluechip DeFi projects such as dFroce, MCDEX, Looping, DODO, and a number of popular Chinese wallets including iMtoken, Math and OneKey.
"We want to work with major crypto wallets so customers can see all their assets across the board," Bo Hong, founder of DeBank, told me.
What's interesting from the announcement isn't the API itself, but the program partners. The list shows us that the Chinese crypto community uses a different set of tools compared to the west. They prefer iMtoken and Math wallets which are localized, not just in terms of languages but user interface. They farm on DODO which is live on BSC at a much lower gas price than Ether.
This has huge implications for western projects that want to enter Chinese markets. They need to be on local platforms in order to be seen.
Did you know?
SHIB, the self-claimed DOGE killer, is called "屎币" which literally means "shit coin" in Chinese because of its pronunciation in Chinese. The name, rather than sending the coin to shit, makes it even more popular among retail traders.
China's digital yuan now accessible on ICBC's app
It takes years to roll out any infrastructure, and the digital yuan is no exception. But one nice thing about software infrastructure is it allows for testing and iteration with beta users,  before nation-wide rollout. And that's exactly what China's central bankers have been doing.
The Industrial and Commercial Bank of China (ICBC), one of the largest national banks, appears to have allowed public users to activate China's central bank digital currency wallet inside its mobile app. The in-app wallet allows users to deposit, withdraw, pay through QR codes and launch peer-to-peer transactions.
None of these functions is different from what consumers can already do on any banking or payment app. However, its true power will surface once the whole infrastructure is completed and the central bank has full control over the flow of money.