In brief
Oracle tokens are on a tear this year, and among the best performing crypto assets in 2020.
Chainlink is up 400% year-to-date. But that's nothing compared to some of its competitors.
Is it a boom or a bubble?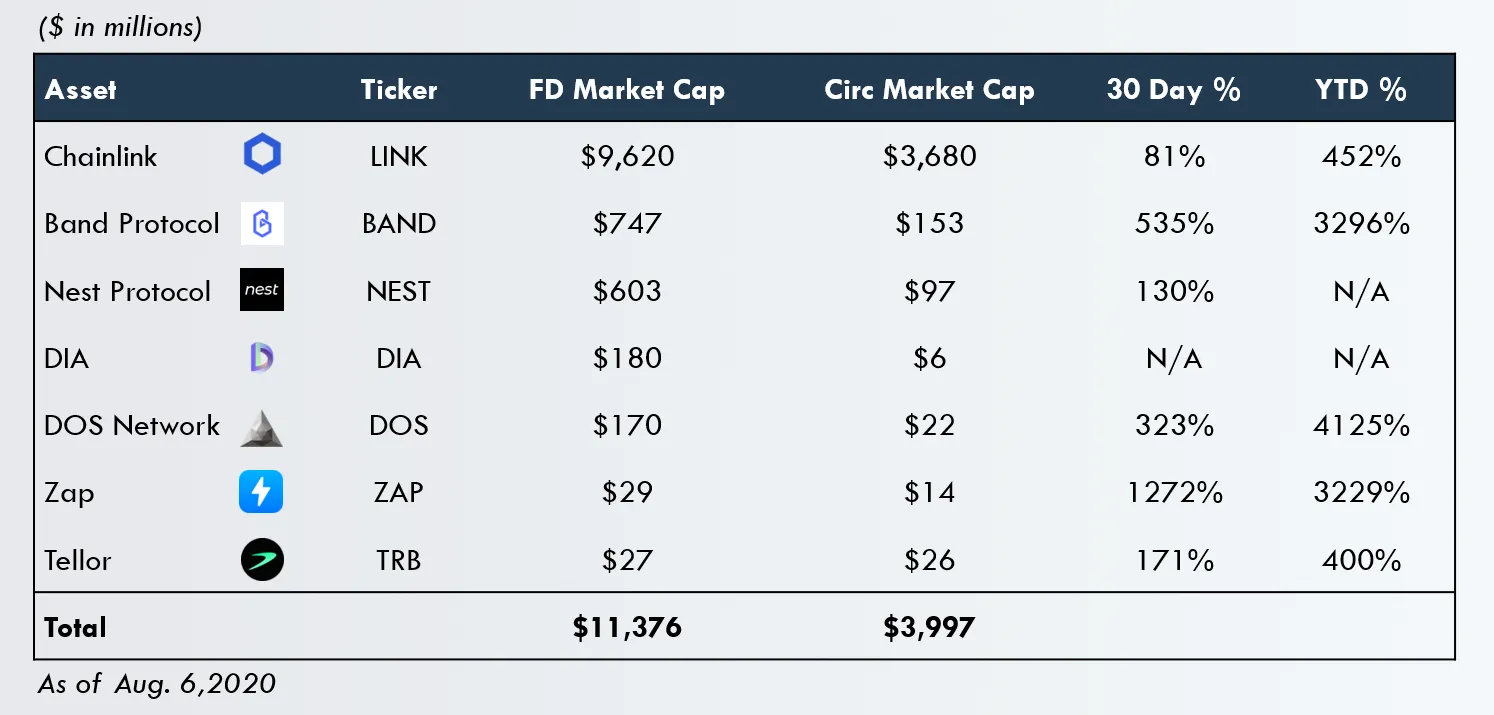 Disclaimer
The views and opinions expressed by the author are for informational purposes only and do not constitute financial, investment, or other advice.