In brief
Bitcoin has surged past $10,000 mark for the first time in seven weeks.
Decentralized finance (DeFi) and stablecoins could be at least partially responsible for the recent surge, say experts.
An increase in CME Bitcoin futures open interest could be suggestive of positive institutional activity.
What's driving Bitcoin's price surge?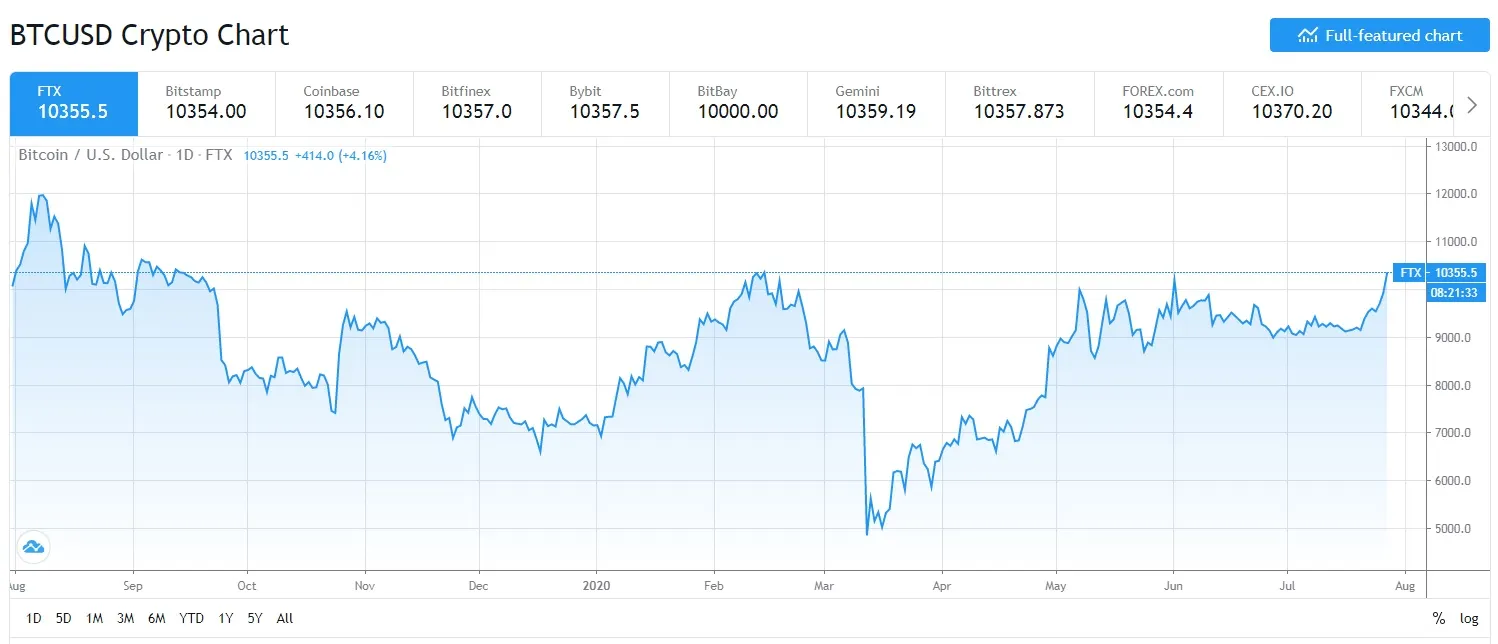 Institutions and dollar devaluation
What will happen to Bitcoin's price now?
Two of the last three times #Bitcoin rose above $10,000 in Oct. of 2019 and in Feb. of 2020 it soon fell by 38% and 63% respectively. The last time Bitcoin rose above $10,000 was in May, and it only fell by 15%. It's above $10,000 again today. How big will the next drop be?

— Peter Schiff (@PeterSchiff) July 27, 2020
Ok, guys. I'm gonna go out on a limb and make a small prediction here:

We will never see Bitcoin below $10k again.

— hodlonaut 🌮⚡🔑 (@hodlonaut) July 27, 2020
Disclaimer
The views and opinions expressed by the author are for informational purposes only and do not constitute financial, investment, or other advice.