Now that the Ethereum merge is complete, Vitalik Buterin thinks other blockchains like Dogecoin and Zcash should follow suit. 
"As proof of stake matures, I expect it to just increase in legitimacy more and more over time," Vitalik said over video chat at the Messari Mainnet conference on Friday. 
"I hope that Zcash moves over. I am also very hopeful that Dogecoin is going to evolve over to proof of stake at some point soon," he added.
Earlier this month, Ethereum executed its long-awaited merge event, moving its main network from the energy-intensive proof-of-work (PoW) model to the more energy-efficient proof-of-stake (PoS) model. 
The high-stakes event went smoothly, said Buterin, despite every test network merge experiencing "some kind of bug."
Zcash could join Dogecoin, Ethereum 
At Mainnet, Buterin spoke with Messari CEO Ryan Selkis and the CEO of Electric Coin Company Zooko Wilcox-O'Hearn (Electric Coin Company leads Zcash development). 
"You emailed me your plan for Ethereum, and I was like, 'holy shit. This is so exciting. And it'll never work,'" Wilcox-O'Hearn said. "And then you and the Ethereum [developers] proved me wrong. It totally worked."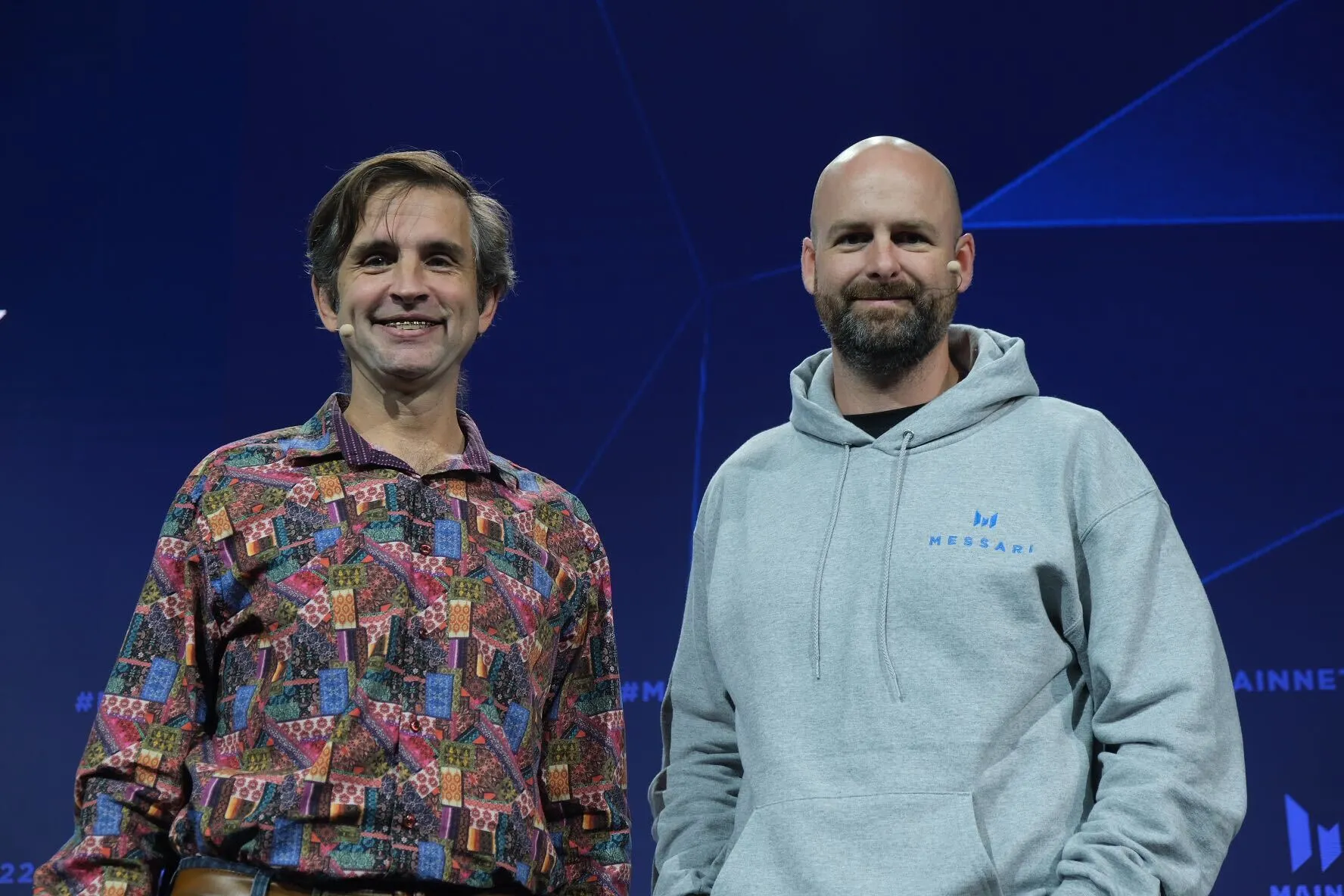 Zooko, who's most known for his connection to the PoW privacy coin Zcash, also thought the Ethereum merge would "never work." 
But now, he's singing a different tune. 
"You should be proud of yourselves for the rest of your life," Zooko said, referring to Ethereum developers and Buterin. 
When asked if Zcash would execute its own merge-like event, Electric Coin Company's CEO said he was waiting to see how Ethereum fares since the upgrade. 
"We've literally been waiting to see what we can learn from Ethereum," Zooko said. "I guess what we've learned is that it actually works."
Proof-of-stake season
But what does Buterin think of other blockchains besides Zcash and Doge making the leap to PoS?
"For the other chains, we'll see," he said. "Some of them might; I'm sure at least some of them never will. There might even be some compromise middle ground where some chains end up moving to some kind of hybrid proof of stake."
But for now, Buterin is simply relieved with the state of Ethereum, which he said is now in a much better position post-merge. 
"A sky that has been cloudy for almost a decade finally cleared," he added.