In brief
Elon Musk has been advising the developers behind Dogecoin since 2019.
The team of four core developers has welcomed his advice but declined the funding he offered.
Dogecoin developers have turned down funding from Elon Musk, choosing instead to tap his brain to make the cryptocurrency a greener, cheaper alternative to Bitcoin, Decrypt learned in an exclusive interview with one of its developers today.
So far, the unlikely and unofficial partnership with the Tesla and SpaceX CEO, who also co-founded PayPal, has worked. 
Dogecoin developer Ross Nicoll told Decrypt by phone on Friday that since Musk started talking to the developers in 2019, he has "encouraged them to improve the higher transaction throughput," provided "lots of advice and input," and shared his vast Rolodex of contacts.
Nicoll said that the team of four part-time Dogecoin developers are optimistic that with Musk in the picture, they could further reduce the cryptocurrency's energy consumption—which, by one estimation on Thursday, is already just 7% of Bitcoin's.
Nicoll said Musk has been in touch with Dogecoin's development team—Nicoll, Michi Lumin, Max Keller, "Patrick," and "Sporklin," who sadly died from cancer in April—since Musk was voted honorary Dogecoin CEO in 2019.
Musk has also offered to fund Dogecoin development, but the team politely turned down the offer, said Nicoll, who added that they also refused other offers from wealthy would-be investors.
Working with Doge devs to improve system transaction efficiency. Potentially promising.

— Elon Musk (@elonmusk) May 13, 2021
Musk had tweeted on Thursday that he was working with Dogecoin's developers to "improve system transaction efficiency." The day before, Musk turned his back on Bitcoin, tweeting that Tesla would no longer accept it as payment and that he was looking "at other cryptocurrencies that use [less than] 1% of Bitcoin's energy/transaction."
Dogecoin to the moon
Dogecoin's price has soared under Musk's patronage, from $0.008 in January 2021, to an all-time high of $0.71 before his much-hyped appearance on Saturday Night Live last week, where his mother namer-dropped Dogecoin. But, up to now, his hands-on involvement with the cryptocurrency that started out as a joke has been a mystery. 
DOGE's rising price has ensured that there is plenty of money in the kitty, said Nicoll. Since the project's founders, Billy Markus and Jackson Palmer, abandoned the project in 2015, developers like Nicoll worked on the open-source project in their spare time. 
Alongside Dogecoin, Nicoll led technical development on smart contracts for the enterprise blockchain project, R3. He recently accepted a job outside the blockchain industry but declined to say where.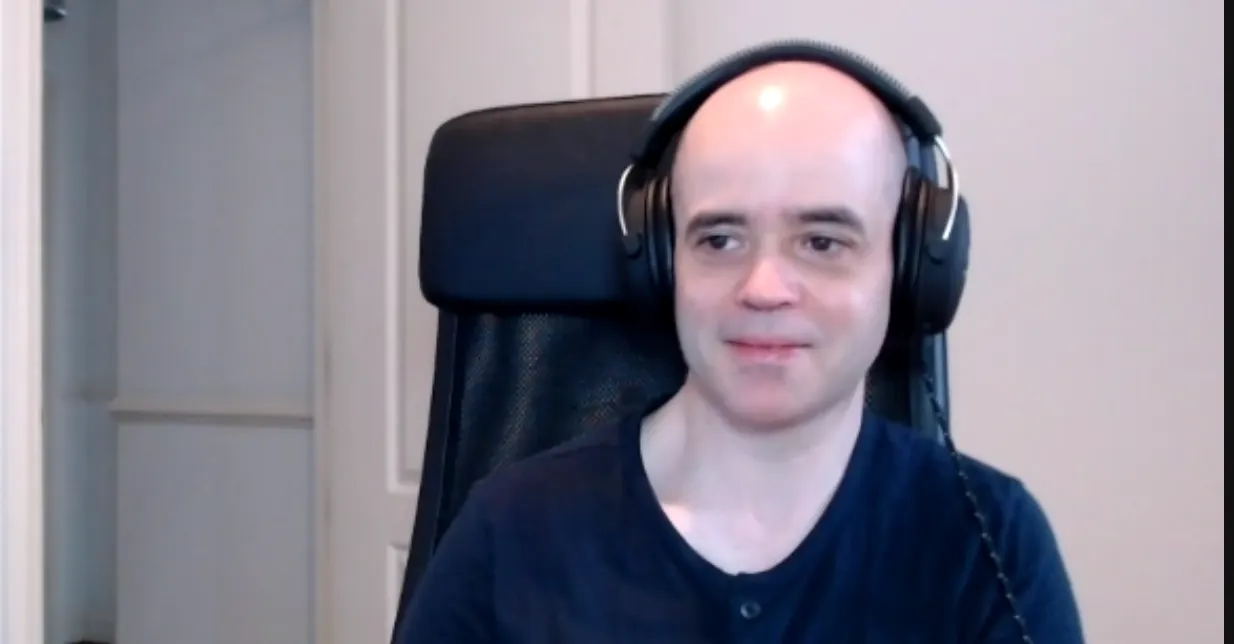 As the Dogecoin market heats up, Nicoll said that interest in developing the coin has gone through the roof. "We're seeing an avalanche of developers jumping in and working on it now," he said. 
The Dogecoin developers are currently finalizing the cryptocurrency's 1.21 upgrade—the biggest since 2019, said Nicoll, and a foundation for further upgrades. 
"From an end-user perspective, [the] main highlights are we're looking at how to make sync speed better," he explained. The upgrade will also ensure that wallet backups are valid forever, and will make it easier for service providers to integrate Dogecoin.
On Thursday, Coinbase announced it will finally list Dogecoin, after much prevarication. The six-to-eight-week timeline shared by the exchange suggests that the new upgrade could be ready by the listing. 
The team's next goal is to cut transaction fees from their current average of $0.4 to $0.01. "It's going to be a bit of a negotiation with the miners. But we have to convince them that it's healthy for the network," said Nicoll. 
A recurring joke
Dogecoin is modelled on Bitcoin but uses a different code, Scrypt, which is less energy-intensive and more in line with Musk's new, eco-friendly stance on cryptocurrencies. Nicoll said it's possible to reduce Dogecoin's energy consumption to make the coin greener.
While Musk seems keen to take Dogecoin to the moon, Nicoll and the rest of the Dogecoin devs are a down-to-earth bunch—an attitude inherited from the cryptocurrency's original creators, Jackson Palmer and Billy Markus.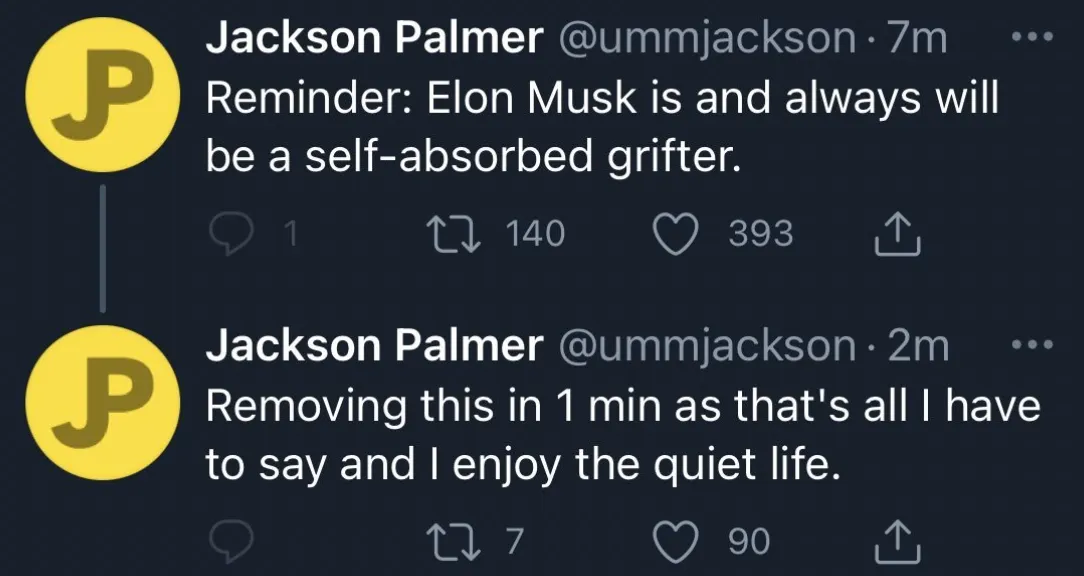 Palmer and Markus originally invented Dogecoin in 2013 as a riposte to Bitcoin. Palmer told Decrypt in 2018 that he walked away from the project without having made a cent. Markus only made enough to buy a Honda Civic. 
Palmer no longer comments publicly on the fate of his invention, but on Thursday called Musk a "self-involved grifter," only to remove his post 10 minutes later. Markus told the Wall Street Journal in February that the coin's rise "doesn't make sense. It's super absurd."
These days—unlike its inventors, not too many people are trying to dodge the Doge—especially now that this "joke coin" is under the wing of one of the most powerful men in the world.