Are we all gonna make it? Probably not—and some Web3 proponents don't even want people using the term "NFTs" anymore. 
At a Tuesday panel on the "Future of NFTs" at SALT New York, speakers offered takes ranging from jaded and blunt to hopeful on the impact of the Ethereum merge on NFTs and what the future of NFTs might look like.
The panel featured TIME President Keith Grossman, Emily Yang (aka Pplpleasr) of pleasrDAO, Nadya Tolokonnikova of Pussy Riot and UnicornDAO, John Caldwell of Wave Financial and UnicornDAO, and writer and NFT trader Andrew Wang. The session was moderated by Rembrandt Flores, founder of blockchain marketing agency 8Commas.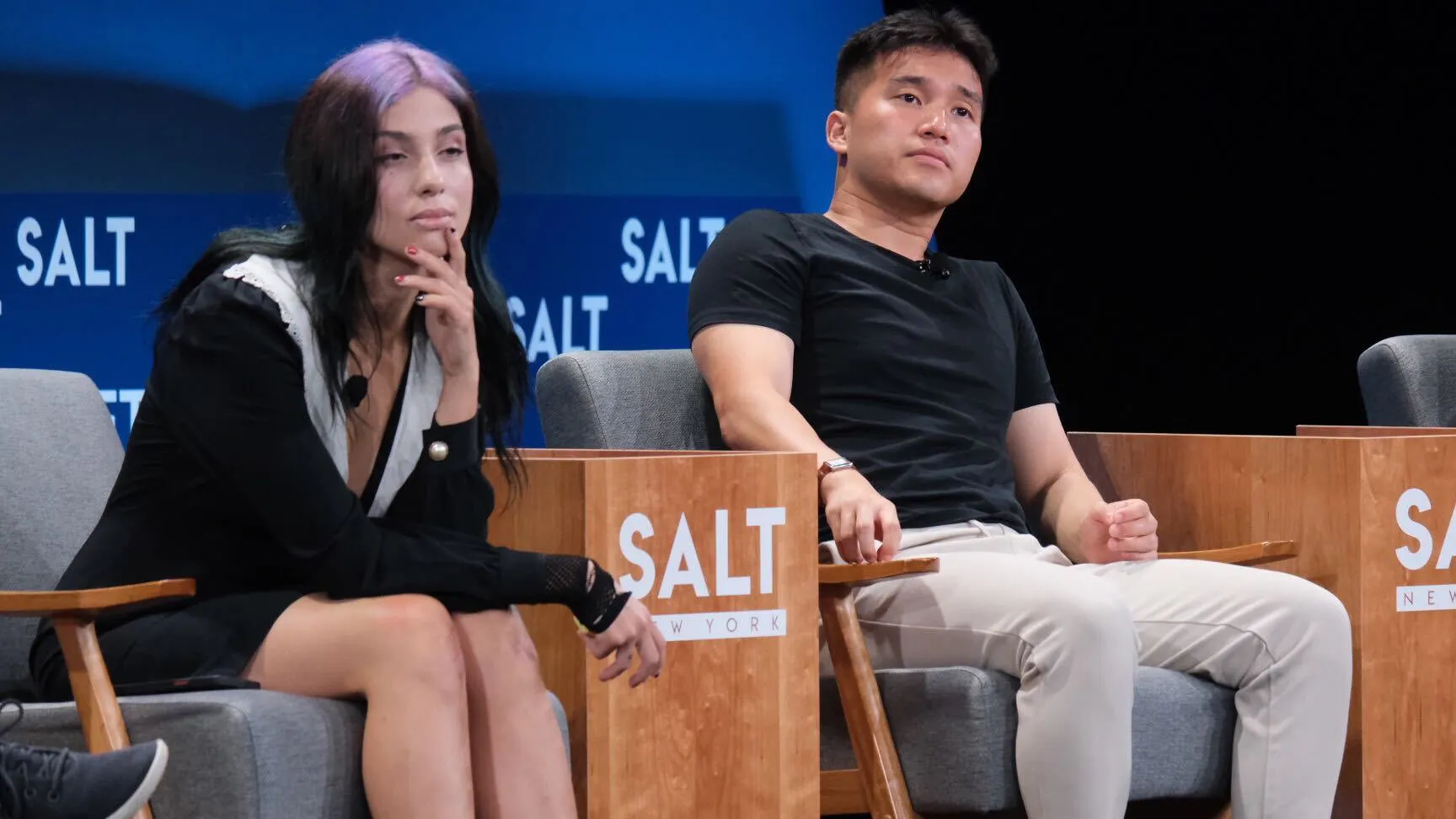 When it comes to the impact of the merge—where the Ethereum network will move to proof-of-stake—Caldwell doubts it will have much of an impact on the NFT market.
While Caldwell said "anything on Ethereum" would be considered "ESG-compliant" (environmental, social, and corporate governance) in a post-merge world, he implied that ESG is essentially a corporate talking point. In his view, "artists and creators" are the ones who actually care about the environmental impact of cryptocurrency.
"I don't know if financial institutions really care, except for this ESG rating, which they kind of have to do," he said of Ethereum and its NFTs moving to proof-of-stake. 
"But, you know, financial institutions have done great off of things that are horrible for the environment forever," Caldwell noted. "I don't think this is an exception."
"I hate that this might make me look bad, but the fun I had with NFTs and the people I was meeting always made the environmental costs a kind of afterthought," Wang said of trading Ethereum NFTs.
"A lot of people hated me for fucking with NFTs," Tolokonnikova added. She hopes the merge will make people hate her "a little bit less."
But what about the ongoing crypto bear market's impact on NFTs? 
Caldwell said that in this bear market, people might "give up on" NFTs completely. 
"If you remember [20]18 and [20]19, people gave up on crypto completely, and they will give up on NFTs again," he argued.
Wang shared a similar sentiment—mainly, that the NFT boom of 2021 and early 2022 is very much over.
"I don't know if you would call this an extended bear market, [but] it's definitely at the point where even I no longer believe in WAGMI, unfortunately," Wang said.
But this crypto winter isn't all doom and gloom.
"Obviously, prices are down from all-time highs. But there are still people in the audience here at the panel for NFTs. Like [in] a true, just horrible bear market, no one's gonna care," Caldwell said.
While NFT trading volume might be staggeringly low now compared to just a few months ago, Caldwell does think NFTs will make a comeback.
"You won't even know you're using NFTs, but they'll be back," he said of the next bull cycle.
"Hopefully by this time next year, people are not even really using the term anymore," Pplpleasr said of NFTs. 
Grossman offered a similar prediction about where NFT technology will be in the future.
"Slowly but surely, we're gonna move from what's a spec state—where people are talking about the tech—to an experience state, where people talk about, like, 'Oh, I went to Starbucks and I got XYZ.'"