At the height of degen farming, where new food coins are quickly diminishing the reputation around liquidity mining, there's at least one project that shines through the rough thanks to a tight-knit citadel banding around the very thing that drives farming forward: memes.
This is a story of Meme Protocol—a community-conceived project spawned out of a Telegram airdrop that's since blossomed into a team of highly creative contributors pushing forward the potential for tokenized farming opportunities.
As is increasingly common in DeFi, it all started with a joke, and in this case, a link to a Telegram group, posted on Twitter. Those who clicked through and filled out a Google form received 355.55 MEME. Fast forward and the 73 lucky recipients are now holding tokens worth $43k. But many refuse to sell.
It's hard to imagine why anyone would still be holding onto so much free loot. Here's why.
The Degenerator
On August 14th, Jordan Lyall spun up the "Degenerator"'—a way to create a new farming token in 5 minutes or less. This was a stab at the half-baked nature of many yield farming projects, a notion which has only gotten 100x worse in recent weeks with the advent of food coins like HOTDOG, KIMCHI and YUNO.
Once the Tweet started going viral, the joke evolved.
"People were asking me if they could go build the Degenerator product, like the real thing," Jordan told The Defiant. "I said, sure. I thought it would be fun to get people in a group and discuss how this could get built."
A Telegram group was added to the site and within an hour it quickly reached 500 members.  This is how the idea for MEME was conceived.
"The community had other plans," joked Lyall. "It was out of my control."
Forms 1 & 2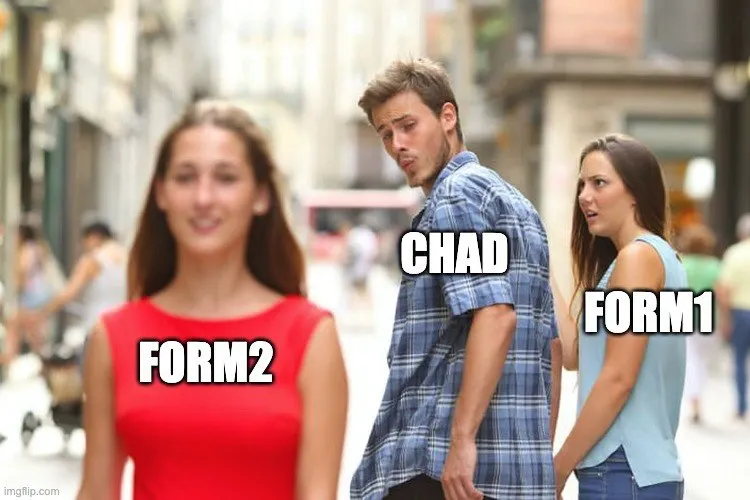 The idea was that people could fill out a Google form and receive MEME—a valueless token marking interest in the Degenerator project. After the first form was deemed as being insufficient due to a lack of verification mechanisms, an infamous second form was created to mark the official list of airdrop recipients.

"The Form 1 + Form 2 chaos happened within roughly 5 minutes of each other," MEME moderator DeFi Dude told The Defiant. "Form 1 only required an ETH address. Form 2 required a Telegram username for verification. There were a handful of people who filled Form 1 and not Form 2 and were really upset."
And why would those people be upset? Look no further than the price of MEME, which climbed to as high as ~$230 last week, and is now trading at around $120 per token. That means those who filled out Form 2 were airdropped a stash of tokens which ballooned to be worth as high as $80k .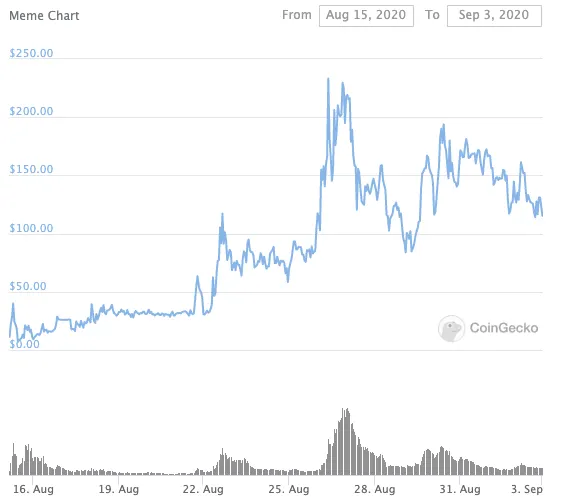 "Expectations were very low," a Form 2 participant commented. "No one had a clue this would turn into a real project until the community started throwing out ideas and we got listed on CoinGecko with real volume."
Volume on MEME peaked at $400k in 24h last week and at 28,000 circulating supply, its market cap is now more than $3M.
MEME Citadel
Discussions around "number go up" quickly evolved into something bigger. A token-permissioned access group was set up for those holding more than 100 MEME —so joining the group costs $12k— creating what is today known as the MEME Citadel.
It was at this point that the man behind the madness realized this was something worth paying attention to.
"Early on, when it started going into pump and dump territory I wanted to distance myself from it," said Lyall. "But shortly after all the dumpers had dumped, a group of people emerged that shared a broader vision. I knew we had something unique on our hands."
NFT Farming
Over the next 48 hours, the blueprint for DeFi's first NFT farming protocol was born.
Users could lock MEME and MEME/ETH Uniswap LP tokens to farm credits called "pineapple points." Collect enough pineapple points and redeem a suite of NFTs, ranging from basic to legendary rarities.
While coins linked to platforms that had the sole purpose of farming and dumping those coins popped up left and right, a token born out of mocking the meme coin craze, calling itself MEME, was gaining utility beyond pure speculation.
The first NFT creators are being contracted. Still, citadel members are exploring whether artists could receive a share of purchases when/if pineapples get tokenized.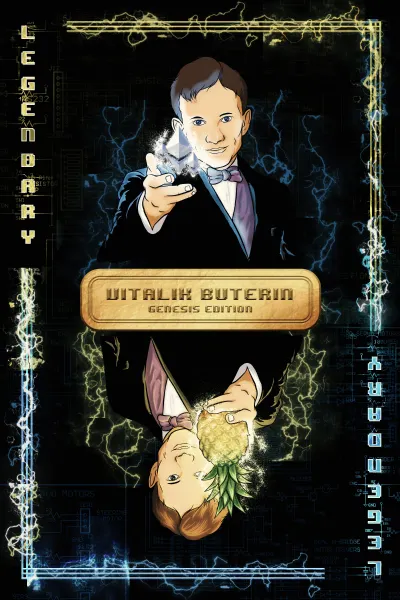 Legendary NFT
Now, MEME LPs are on the cusp of redeeming the first legendary NFT following the 15-day period necessary to amass enough pineapple points from the Genesis LP pool. More details on the MEMEnomics here.
But, the party doesn't stop there.
"Everyone thinks they just mine NFTs and that's it, they have something cool to look at or sell on OpenSea," Lyall hinted. "In future releases, the NFTs will have more utility."
What started as a meme (no pun intended) is now forming into something much bigger.
Meme Protocol is the first NFT farming project, but many others are set to follow as other teams are quietly building different versions of the same concept. The community around the $WHALE token is exploring a different approach, where instead of farmers getting NFTs as rewards, they stake NFTs to get $WHALE as a reward.
"There's a lot of power and potential in community conceived coins," added DeFi Dude. "The community can come together and build whatever they want with whoever they want on top of it."
In the growing era of yield farming, the Meme protocol is one that continues to exceed expectations. But, whatever you do, don't buy MEME.
—By Cooper Turley
[This story was written and edited by our friends at The Defiant, and also appeared in its daily email. The content platform focuses on decentralized finance and the open economy and is sharing stories we think will interest our readers. You can subscribe to it here.]