In Brief
Matcha, a DEX built by the team behind 0x, launched today.
The site is supposed to be very easy to use, like Robinhood.
There are no fees to use it currently.
Matcha, a decentralized exchange from 0x that launched today, wants to become the new standard in cryptocurrency exchanges. The 0x team believes there is an opportunity to raise the bar and create a new, simpler trading experience that will usher the next wave of crypto traders into the greater DeFi ecosystem.
With Matcha, 0x is attempting to provide a better and easier-to-use experience similar to Robinhood, but for decentralized finance, said Matt Taylor, 0x's head of marketing.
The Robinhood of DEXes
"Robinhood gave people a very clean user-friendly way to trade these assets," he told Decrypt. "We feel part of the opportunity for us—and how we are going to differentiate between Matcha and other DEXs—is by creating much better design and user experience."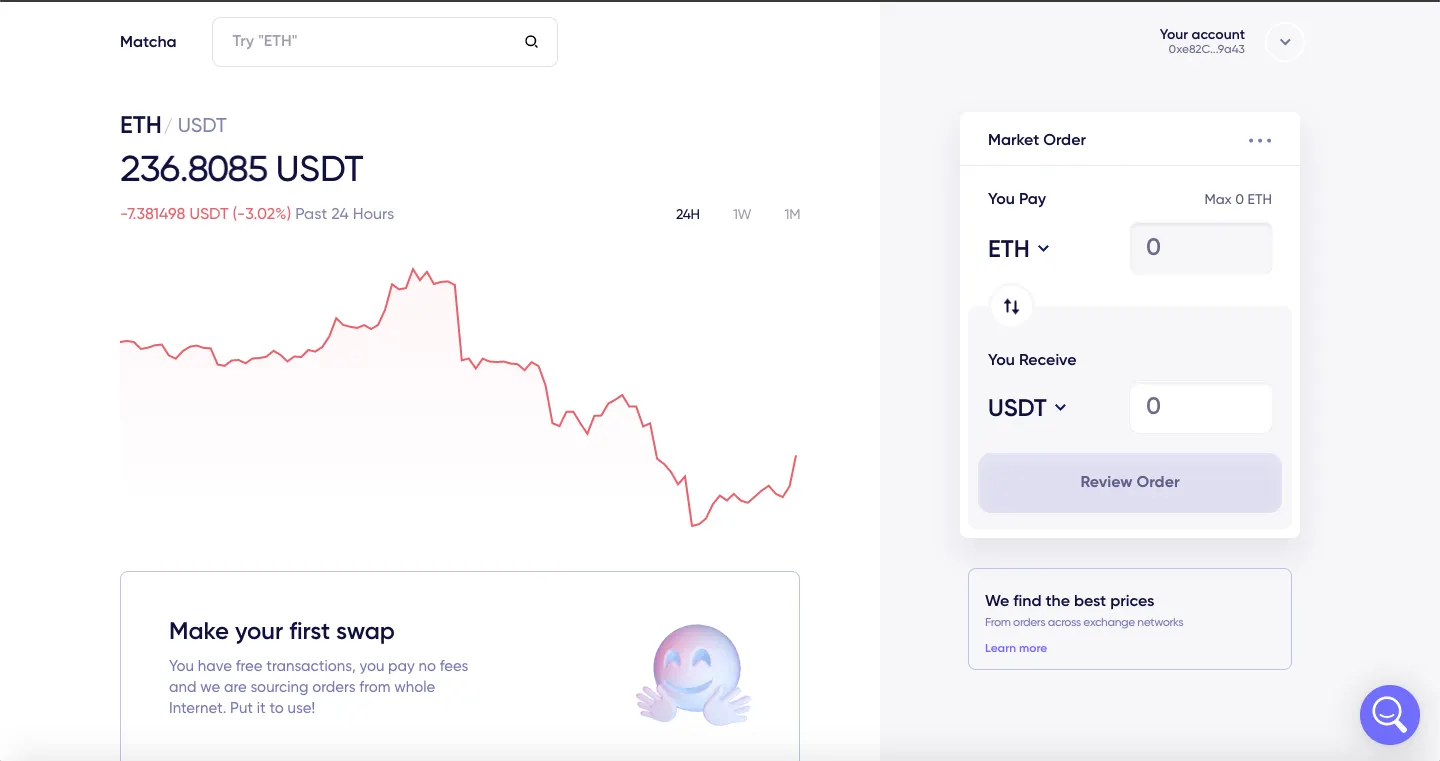 Image via https://matcha.xyz/[/caption]
0x was founded by Amir Bandeali and Will Warren as a platform to build decentralized exchanges. In a 2018 post, Warren described 0x's mission as "building public infrastructure, making assets more accessible, more liquid, and empowering enterprising teams around the world to build a new financial system."
While there are already DEX online based on the 0x Protocol, such as Tokenlon and Bamboo Relay, Matcha is the first one produced by the 0x team.
Taylor said that until recently, 0x has been focusing on developing its core protocol and building out its ecosystem. So why now? "We strongly believe there is an opportunity to substantially improve the DEX trading experience, both in terms of design and pricing," he said. "Matcha's UI/UX is more intuitive than other DEXs because it abstracts away the complexities involved with trading on Ethereum. Additionally, the 0x team recently created a solution for aggregating the best prices from across DEX networks like 0x, Kyber, Uniswap, and more."
Matcha utilizes 0x API under the hood, which uses smart ordering routing to split orders across 0x Mesh, Kyber, Uniswap, Oasis, Curve, and a variety of RFQ providers.
The Matcha DEX offers a variety of ERC-20 tokens as well as stablecoin-based trading pairs: ETH, WETH (Wrapped ETH), USDT, LINK, COMP, USDC, MKR, BAT, ZRX, NMR, KNC, REP, ENJ, SNT, REN, TUSD, DAI, MANA, WBTC (Wrapped BTC), ANT, and SNX.
Why DEXes
DEXes, which facilitate peer-to-peer trading, are popular in part for skirting the KYC and AML requirements of regulated exchanges. Their number continues to grow, with over thirty DEXs currently online, built on Bitcoin, Ethereum, Tron, EOS, Stellar, and now 0x protocol.
Since funds transfer peer to peer, DEXes are prized for a variety of other features too, including privacy and security. With no single point of failure, they tend to be less susceptible to hackers, and have no need for custodial service.
However, decentralized exchanges do have risks. If something goes wrong with a transaction, or the site crashes, users can be out of luck. Very few provide dedicated customer service that can step in to resolve issues. Likewise, the U.S. Securities and Exchange Commission looks askance on them. In 2018, the SEC filed charges against Zachary Coburn, founder of the decentralized exchange EtherDelta for operating an unregistered national securities exchange.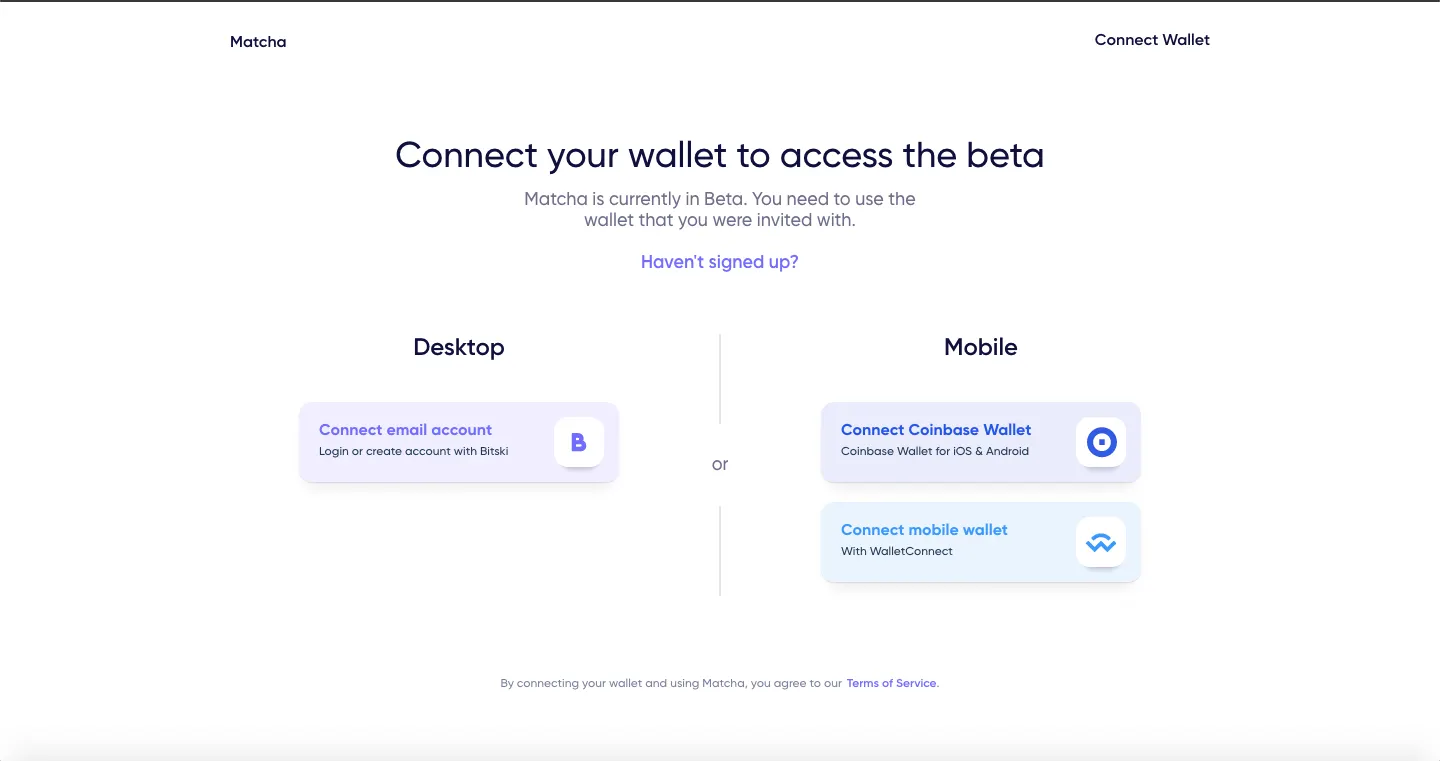 Day traders and other investors often prefer centralized exchanges because they offer higher liquidity and the ability to margin trade.
Matcha currently does not charge fees for transactions, "but perhaps in the future—may be far future—we will decide to start to implement a business model to take fees or another route to monetize that business," Taylor said.