Caitlin Long is a rarity in the crypto world: A banker with 20 years of Wall Street experience who saw the promise of Bitcoin early on, and left to build a crypto banking startup of her own. When she talks about banks and the future of finance, people listen.
On the latest episode of Decrypt's gm podcast, Long offered an interesting take: JP Morgan, whose CEO is famous for bashing Bitcoin, has recently had more success in crypto than Goldman Sachs, a bank better known for innovation and financial razzle-dazzle.
"Goldman, in the early years of crypto, was the bank that was the most open to it. Culturally, there's something about Goldman that allows and fosters innovation, whereas I did not feel that at my previous banks," said Long, who spent years at Credit Suisse and Morgan Stanley. And yet, "JP Morgan ended up flipping and becoming even more open to it than Goldman was," she said.
Goldman Sachs is today best known in the crypto world for repeatedly announcing splashy crypto ventures but then shutting them down. Most famously, in 2018, the bank launched a trading desk (staffed by multiple men with man buns) but closed it down soon after.
Long observes that this hesitation has caused Goldman—which jumped back into crypto yet again last year—to take a backseat to JP Morgan, which has been deeply involved in crypto for years, albeit quietly. Even after CEO Jamie Dimon famously called Bitcoin a "fraud... worse than tulip bulbs" in 2017 and snarled that he would fire anyone "stupid" enough to trade Bitcoin, the bank has developed a well-regarded crypto unit that has experimented with Ethereum and stablecoins.
The irony of JP Morgan building up this team after its leader vehemently denounced crypto is not lost on Long.
"I think he understands that the old system is dying," she said. "It's gonna fight to the death, because a lot of banks cannot afford to do what he's done, which is hire hundreds of people and create their own crypto unit." But all the big banks, Long added, have been "more involved all along than they've been given credit for, it's just that they were indeed out there saying, 'Don't get involved in it if you work here.' And I certainly had that that impression at Morgan Stanley."
Because of her own experience at Morgan Stanley, Long said she wasn't surprised by Dimon's contradictory statements on crypto. She recalls Morgan Stanley's CTO phoning her up in 2014—still the early days of crypto—and asking her to explain Bitcoin. That request turned into a two-year teaching session with five of Morgan Stanley's top people. Long relished the experience.
"[The CTO] was so skeptical, and I loved working with him because he really forced me to learn and justify and understand where he was coming from," she said. "And it actually helped solidify my own views of especially Bitcoin but but crypto more broadly."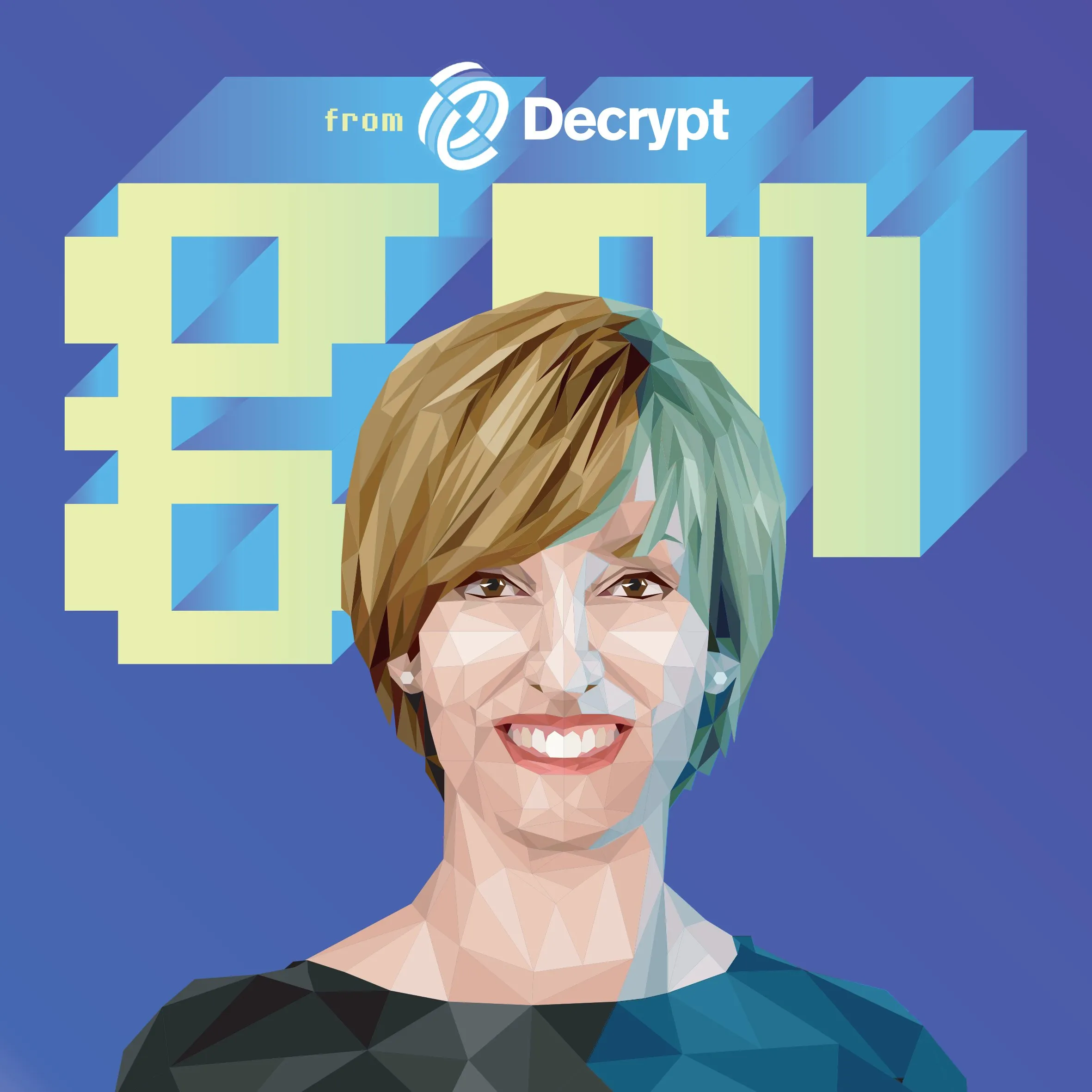 Today, of course, every bank worth its salt is keeping up with crypto, including Goldman Sachs. Long notes that the bank's current effort is being led by a "very, very senior partner, the guy who ran the repo desk, which is the the core desk of any big investment bank"—an indication Goldman intends to make up for lost time.
Whatever the big banks end up doing in crypto, they will likely have to contend not only with each other but with rivals like Long, whose startup Custodia Bank (formerly called Avanti Financial) aims to use stablecoins to provide companies with easy-to-use crypto-based financial tools. Custodia is also on the cusp of becoming one of the first crypto firms to be granted access to the Federal Reserve.
Long also talked about crypto culture, identified herself as a "Bitcoin maxi," and predicted crypto will split into three camps with different views on regulation.
Listen and subscribe to the gm podcast wherever you get your podcasts.