According to data recently produced by social trading platform eToro, and cited by The London Economic Times, the number of positions opened for both bitcoin (BTC) and gold on its platform increases significantly following news that the trade war between the US and China is escalating.
Curiously, the daily percentage change in number of bitcoin positions is almost always higher than that of gold. This indicates that there are a significant number of people ready to dive into the Bitcoin market—given the right conditions.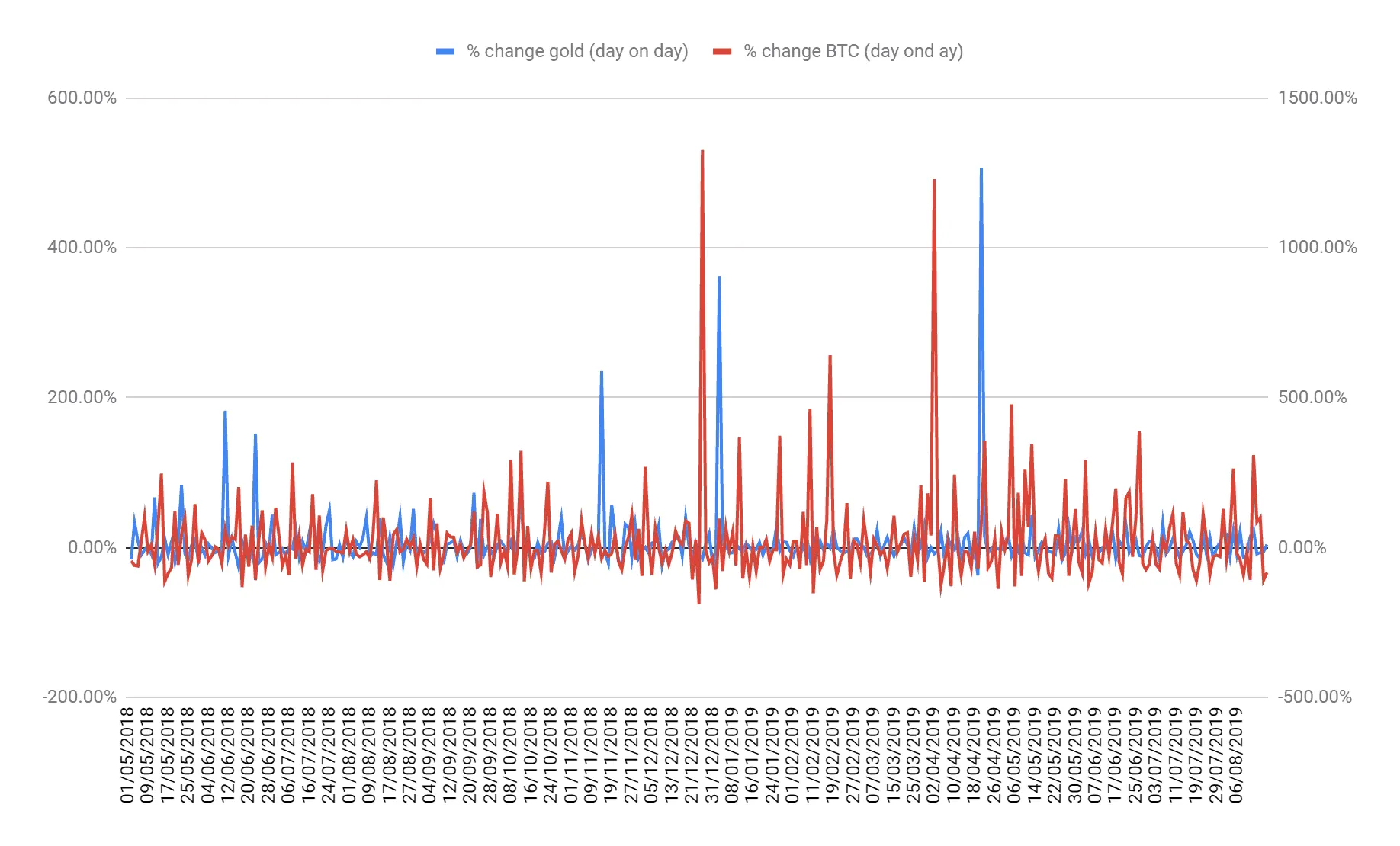 Assets with a value largely unrelated to the whims of central banks are typically considered to be safe bets during times in economic uncertainty.
Traditionally, gold has been seen as a safe-haven asset, used to protect against the decline of government-backed currencies. However, this news demonstrates that bitcoin is also becoming increasingly recognized as a relatively safe store of value.
So far, 2019 has been a time of great economic uncertainty. This year alone, the US Federal Reserve cut interest rates by 0.25 percent, Germany saw its GDP shrink in the second quarter and China may be on the verge of a debt crisis. Because of that, some analysts believe that another global recession may be on the horizon, which may be spooking investors into investing in experimental assets, such as Bitcoin.