In brief
Elon Musk updated his Twitter bio to simply say "Bitcoin."
Since then, many other big names have followed the Tesla CEO's example.
The trend has extended beyond crypto Twitter, recruiting YouTubers and American football stars.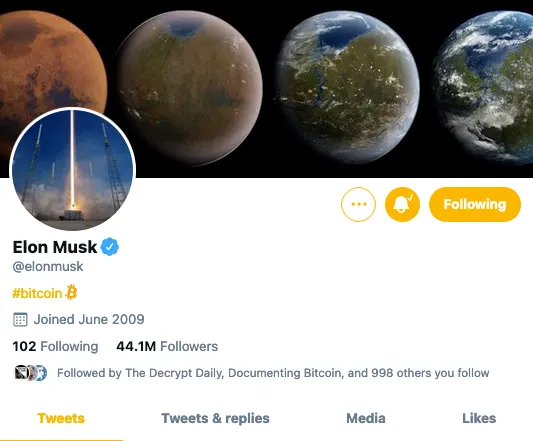 Everyone, put #Bitcoin in your bio.

Plant the flag to declare you're ready for the future.

Send me a screenshot so I know it's real.

— russ (@RussellOkung) January 29, 2021
Why is Bitcoin appearing on Twitter bios?
You're either in bed with the elites or you're helping to build the new decentralized financial system.

There is no middle ground anymore.

Opt out.

— Pomp 🌪 (@APompliano) January 29, 2021