In brief
Althea is a decentralized mesh Internet network for rural communities.
Routers automatically pay each other for bandwidth using cryptocurrency.
Community-run mesh networks have been set up in the USA, Colombia and Africa.
Internet access is one of the most important tools of the modern era, yet getting a quality connection—let alone an affordable one—is still a challenge for many people. Rural areas often suffer from poor speeds and limited options, while the rising costs of broadband providers and contracts prevent some from having solid, steady Internet access.
Is decentralization the answer? That's what Althea believes. Rather than have a large-scale Internet service provider (ISP) that delivers Internet to most of the homes and businesses in an area, Althea is a community-driven wireless mesh Internet: neighbors provide service to each other and crypto-fueled routers automatically pay each other for broadband usage. It's not just a concept: Althea's networks are already up and running.
"Imagine a world where your Althea router in your home automatically selects your upstream provider on a second-by-second basis based on your choice of cost and quality, where neighbors can pay neighbors for bandwidth, and your existing ISP can add capacity in a seamless fashion to this network," co-founder and CEO Deborah Simpier explains to Decrypt. "That's the kind of world that we're hoping to create with Althea."
A high-speed, decentralized community network
Simpier herself runs Althea's first community network in Clatskanie, Oregon, about an hour outside of Portland. The Clatskanie Co-op network, as it's called, begins with a commercial fiber Internet subscription to her computer repair shop, with the service then broadcast out from there using 2.4Ghz and 5Ghz antennas. Relay nodes pick up the signal and then rebroadcast it out to other homes in the area, and the chain continues.
Along the way, each router—typically consumer routers from Linksys and other brands, flashed with the Althea firmware—automatically sends cryptocurrency back and forth based on bandwidth usage. Althea's website describes the wide variety of community members involved in the network: "Yvonne owns the local fruit stand, and is a bus driver. Dante is a young game developer. Shaun is a programmer and tinkerer who designed the telescoping tower that Clatskanie Co-op is currently using. Clark is a retired Intel project manager. Matt is a tug boat captain and has experience with his company's union."
Althea's network connects these seemingly disparate members of society as a community while also providing them shared access to a network. It's not only cheaper than any dedicated ISP contract would be in the area, but the wireless, decentralized approach also helps Althea users overcome the geographical challenges present in the region. "It allows us to really give a high-speed signal to neighbors in a really flexible and natural way, to use these relays," says Simpier.
According to Simpier, a lot of the issues with large-scale ISP infrastructure reaching these users have to do with property rights conflicts and coordination between agencies. Dodging that entirely by supporting smaller-scale, decentralized community networks allows not only more flexibility for overcoming physical barriers, but also further user choice. And she's seen the local organizers feel a sense of ownership and camaraderie as a result, while adding users only helps expand and reinforce the network.
"What started to happen is, as people got the Internet and realized that they could resell the Internet, and that they had a choice of who their provider was, they started to take ownership of it," she recalls. "They chose to promote and grow it, and feel that sense of ownership that we talk about with decentralized systems. To see that happen in my community was really quite amazing."
Users can choose to pay a little more for faster service or pay less for slower access—and if your account runs out of funds, you'll still have access at a free tier with baseline speeds. For people who cannot afford a consistent monthly broadband subscription or have fallen behind on payments to giants such as Comcast and Spectrum, it could be a lifeline to the modern world.
Unified and decentralized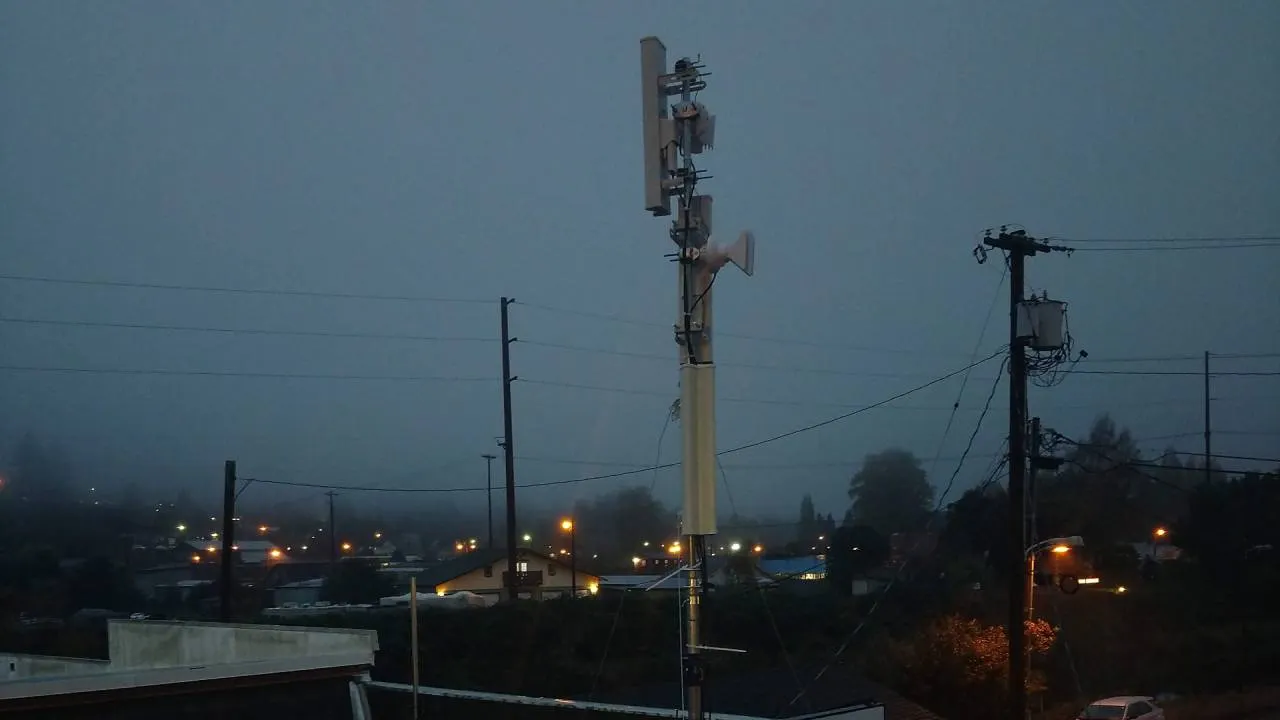 Althea's three co-founders—Simpier, CTO Justin Kilpatrick, and former CEO Jehan Tremback (who departed the role in February)—came from various backgrounds and locales, but were all intrigued by the idea of a decentralized Internet service in different ways.
"In high school, I was running around telling everybody that Bitcoin was going to be the next big thing; everybody was telling me I was stupid," Kilpatrick recalls of his own pre-college, pre-Althea days. "I was really interested in the idea of a per-byte mesh network to buy bandwidth, but I had no idea how to implement it [at the time]."
They began to converge together around 2016-17 to put their various ideas and concepts together as a collective, and raised $1.1 million in seed money in 2018. Kilpatrick says that there were several other projects with similar ideas back then, but that Althea is the only multi-hop, high-speed mesh network that delivers Internet service today. Whereas Simpier speaks more from the practical perspective of bringing Internet to underserved users and building community around it, Kilpatrick discusses the ideological implications of Althea.
"Bytes of data—you're buying them right now, you're using them. You use them every day. But you've never bought a byte of data in your life," he tells Decrypt. "What you buy is a contract to maybe purchase a byte of data, kinda, if it's available. That's how your cell phone contract works and that's how your contract with an ISP works, and that's crazy. Imagine if food was sold like that."
Kilpatrick suggests that many of the startups that were originally looking into this space wanted to make and sell their own branded hardware, while Althea is keen on reprogramming common consumer routers and IoT devices to work on the network. He calls it an "industry blind spot" that tech companies aren't considering repurposing hardware. "It's just a really dramatically different approach that we're not seeing anybody else consider or even think about. And that's the key to our strategy and our approach," he adds.
Have you been thinking about learning more about Althea or setting up a small deployment to get started? A pre-configured, ready to go, "mini-mesh" package is now available on our website! https://t.co/3fPdXIAHvY

— Althea (@AltheaNetwork) March 3, 2020
"It's such a fighting environment where everybody is so obsessed with data collection and ad-tech that they've forgotten what technology can do," he says of today's tech giants. "There's no more exploration of how technology works together to do cool things. It's like: 'How do we manage to capture all of the user's data?' We think that explicitly going forward with a privacy-first and open-software approach of helping users free their devices will let us do things and provide a user experience which no one else can… because they're too obsessed with the advertising possibilities."
Going global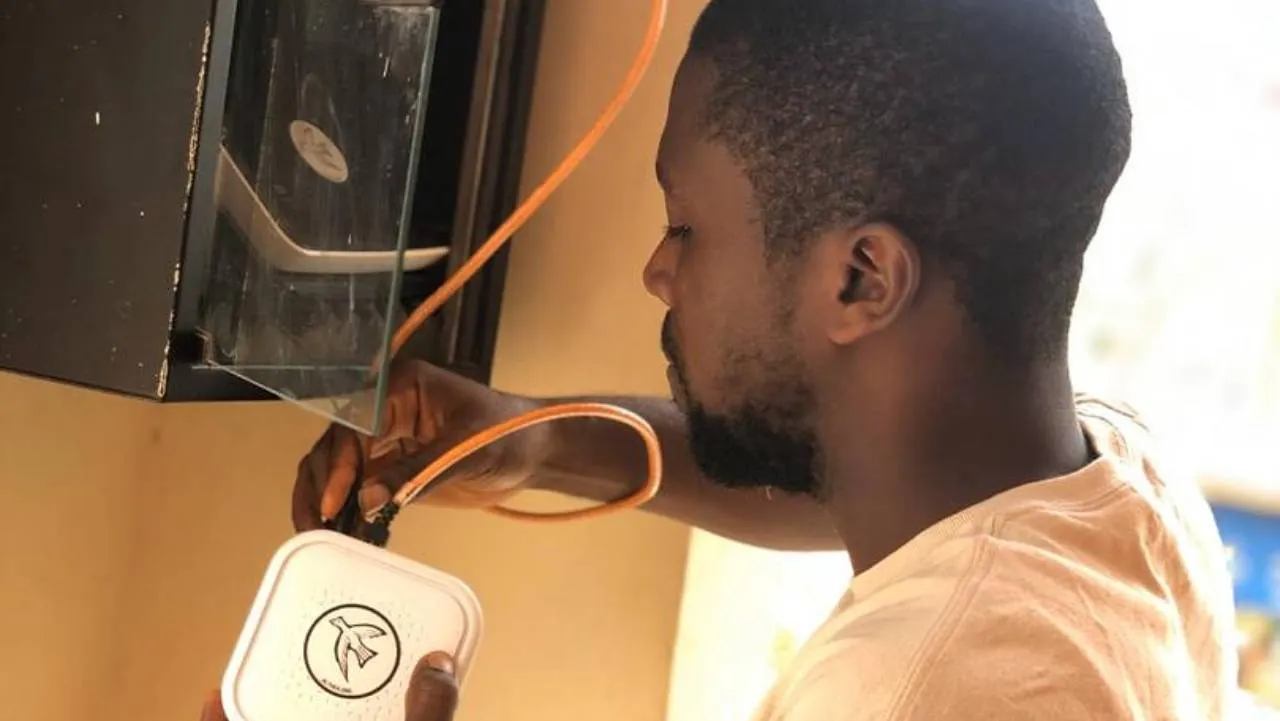 Right now, Althea has a small footprint of five decentralized networks, but larger ambitions ahead. Two of those current networks are recently established in Africa, with a network in Abuja offering Internet access that is "20 times faster and five times cheaper than legacy, mobile-only ISPs," according to a release.
Althea currently uses the stablecoin xDai to make payments from router to router based on bandwidth usage, and will be shifting to Dai as it builds its own blockchain this year to handle transactions. "Our blockchain will be built on Cosmos, and there's a bridge called Peggy which bridges from the Dai and the routers to our Cosmos blockchain," says Kilpatrick.
The company opted for a stablecoin to ensure that user account balances aren't fluctuating—something that the average, non-crypto-enthusiast demands. According to Kilpatrick, the routers can run on Ethereum, and he's worked on gas scaling to make it feasible; for example, a router could pay for every couple dollars of usage and accumulate further before transacting. However, it's not ideal for Althea's unique needs, and users could potentially circumvent that process and get free bandwidth by pulling the plug on their router.
"We would mind using ETH, only because the miners and the operation and the network in general is not designed for our use case," he explains. "If ETH gets taken down by CryptoKitties and has no solid rules for how transactions get into blocks, then we're in a very bad spot because our stuff is production-critical. It must remain up. And it's also necessary that transactions occur quickly, about one every 10 cents."
In the United States, Althea users buy ETH with a debit card and the money appears on the router. However, what really happens behind the scenes is that the ETH is purchased via a Wyre plugin on the router dashboard, and then bridged over to xDai via Uniswap. But that is all abstracted from users. "As far as they're concerned, they type in their card number and the number of dollars, and hit 'Go'," says Kilpatrick. In developing countries, an xDai wallet called Efectivo is used via a local merchant who can send xDai to the router address.
Over the next year, Althea hopes to scale from five networks to 25, and is also working with municipal public/private partnerships and developing improved network operator tools. Growing a decentralized service like this is likely to happen gradually and virally rather than explosively, but Simpier suggests that it would be difficult to convince current Althea users to switch back to a typical ISP. "My rural neighbors are not going to give up their antennas now," she asserts.