As traditional and crypto-native brands alike start to embrace tech-connected apparel, one of the leading startups behind the trend—IYK—has just announced seed funding to grow its NFT-driven infrastructure.
It also launched a platform to help automate the process for brands who want to add a digital tie-in to fashion and other products.
On Thursday, IYK announced that it has raised $16.8 million in a round led by venture capital giant Andreessen Horowitz, with participation from Collab + Currency, 1kx, Lattice Capital, Synergis Capital, Palm Tree Crew, and Coop Records.
The round also included notable Web3 creators and entrepreneurs, including Art Blocks founder and CEO Erick Calderon, pseudonymous 9dcc fashion brand founder gmoney, and photographer and Quantum Art co-founder Justin Aversano.
IYK provides the near field communication (NFC) chips that can be embedded into apparel and other products, as well as the infrastructure to connect them to blockchain tokens, or NFTs. This allows people to scan a connected t-shirt, cap, or toy with a smartphone to pull up a tokenized certificate of authenticity, which can also serve as an access pass to digital content and communities.
The startup has already worked with prominent traditional brands like Adidas, Atlantic Records, Billionaire Boys Club, and Johnnie Walker, along with crypto brands like Coinbase, MNTGE, Pudgy Penguins, and the aforementioned 9dcc.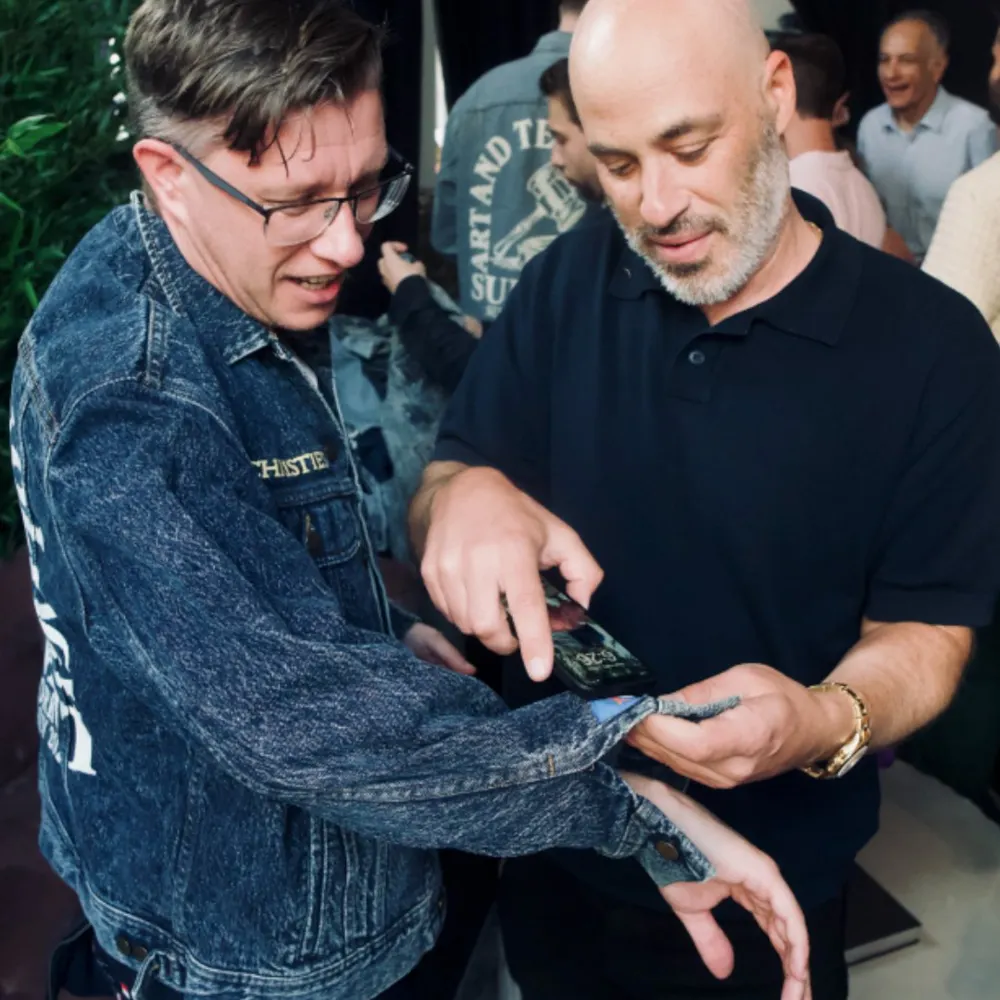 Adidas, for example, released just 512 tokenized t-shirts for the NFT NYC convention earlier this year, with IYK's NFTs used to verify the authenticity of each piece and add one of eight digital "Alter Egos" tied to each shirt. MNTGE uses IYK's tech to pair its customized vintage jeans and jackets with digital twins that have potential future utility in online worlds.
And 9dcc, Gmoney's connected apparel brand, has used IYK's chips not only to authenticate its limited-run drops but also to power a loyalty program. It launched a digital signature feature with IYK, letting holders of the recent 9dcc x Jeff Staple baseball cap get them "signed" via a smartphone once tapped—and that signature is forever tied to the Ethereum NFT.
"We're all about empowering creators to build these digi-physical experiences," IYK co-founder Ryan Ouyang told Decrypt. "These digital experiences have a jump-off point of some physical action—so, owning a product, meeting someone, [or] being somewhere."
IYK's tech is versatile, as are the potential activations.
The chips can be embedded into clothing or other products, or even within wallet-sized cards or placards at events. Once tapped with a smartphone, they can potentially unlock access to real-world or online events, point to exclusive digital content, verify authenticity, and potentially plenty more ahead.
Ouyang said that the IYK platform doesn't require a smartphone app, nor do companies even need to use IYK's web domain. Nearly any modern iPhone or Android phone can activate the NFC chip, and then brands and creators are free to develop whatever types of digital content and experiences they want to tie into that exclusive NFT pass.
IYK previously worked with brands in a purely hands-on fashion, directly collaborating as they developed and deployed chips and activations.
"That was the only way to use us," Ouyang said. "You'd email me, actually, and then I'd manually set up your chips in the system."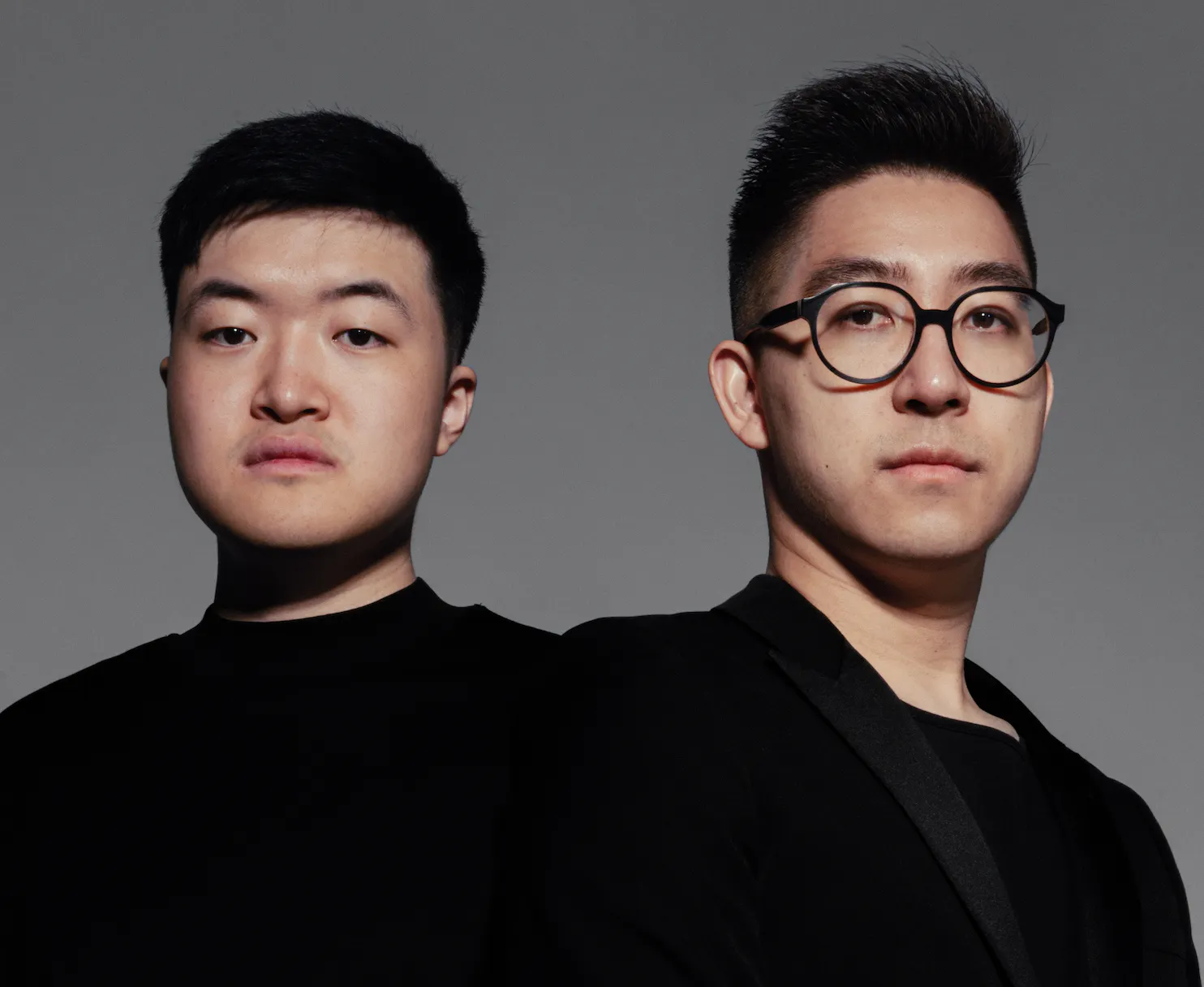 On Thursday, the startup launched the IYK Platform, a self-serve model that lets companies onboard into the IYK ecosystem, choose from various NFC chip types and form factors, and complete the order to have the chips sent out.
IYK will still collaborate directly with brands as needed and help develop new use cases for the tech, but the platform is designed to streamline the overall process. Ouyang suggested that the self-serve model will let companies "get their hands dirty" and experiment, using IYK's API tools to plug into its infrastructure without manual intervention.
The startup sees various benefits to these kinds of tech integration for brands. One is the ability to create a community around a brand and reward loyal users with exclusive benefits and rewards. Another is to maintain that ongoing connection with customers even after the initial sale, providing more data and insight for companies to work with.
"Hopefully, what we're able to do here," IYK co-founder Christopher Lee told Decrypt, "is help create a better relationship between the consumer and the brand."