Veteran shoe designer Christian Louboutin is teaming up with comic book giant Marvel on a pair of limited-edition digital collectibles, unveiled Wednesday alongside the launch of an exclusive physical capsule collection with the entertainment juggernaut.
However, unlike the brand's shoes—which are known for their exorbitant prices—the NFTs are being given out as a free bonus for buyers of the physical shoes and accessories. Purchasers of items from Louboutin's "Marvel Collection" capsule will receive the "Sea Warrior Special Edition" NFT collectible as a gift.
The NFT is a digital rendering of the brand's 100mm high gladiator sandals inspired by classic Marvel character Namor, which are priced at $3,495 for the real deal.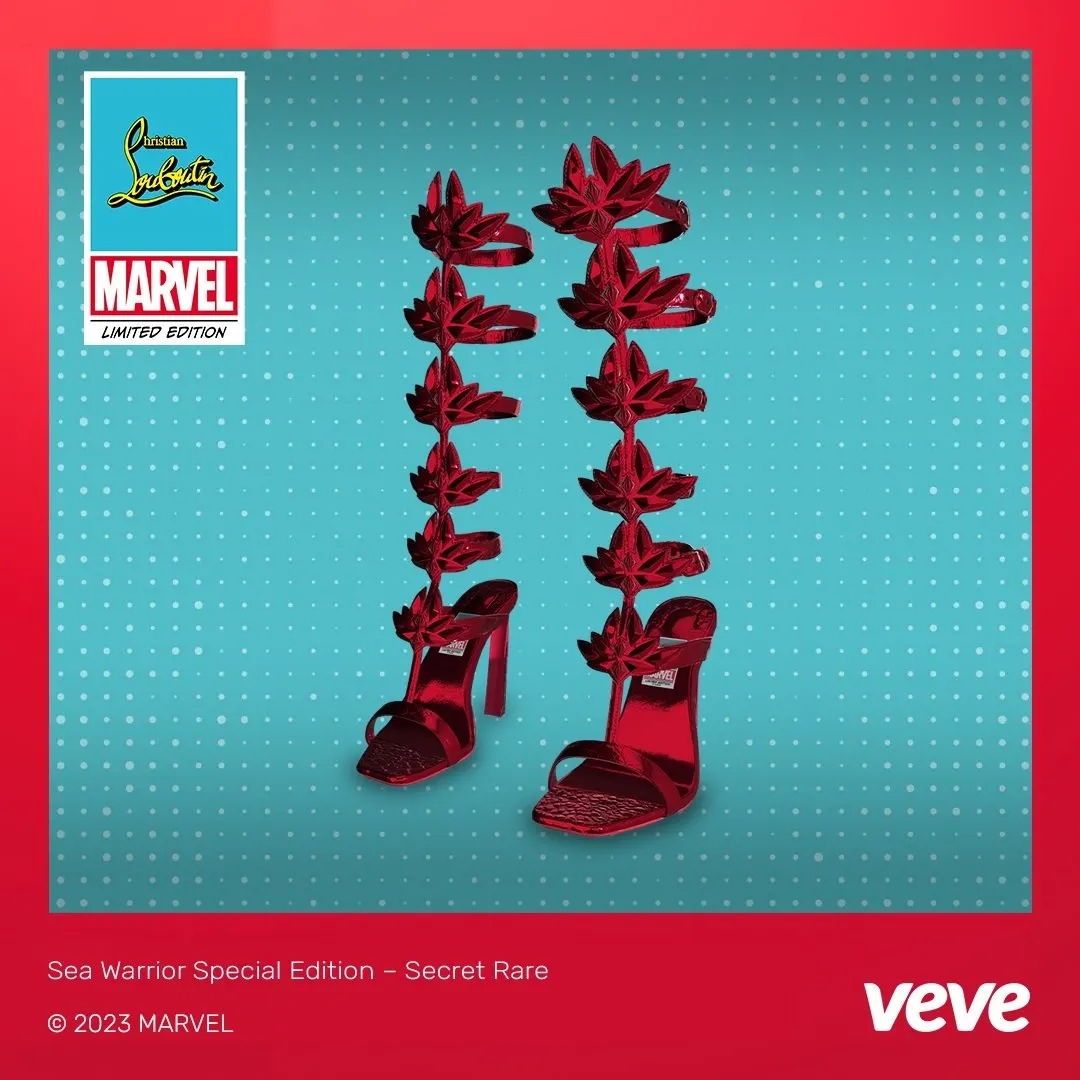 Meanwhile the "Sea Queen" NFT will be distributed as "digital tokens of appreciation" to guests attending the collaboration's launch events. The collectible features a hand-drawn illustration of a unique one-of-one shoe that was sold via auction. The digital version is signed by Christian Louboutin himself.
Both tokens were created on the Ethereum network by VeVe, an app-based marketplace for licensed digital collectibles. VeVe specializes in licensed brands and was the first to bring Marvel into the NFT world, alongside IP like Disney and Star Wars. The app includes a 3D augmented reality photo mode for interacting with the tokens.
Louboutin, best known for its glossy red soles and sky-high heels, first dipped its toe into Web3 a year ago. Guests at its September 2022 "Loubi Show" event—staged in the Eiffel Tower during Paris Fashion Week—received a POAP (Proof of Attendance Protocol), akin to an NFT ticket stub. Those who watched the livestream could also claim the POAP.
This strategy focuses on engaging and rewarding the brand's existing fanbase, as opposed to seeking out additional Web3-native customers.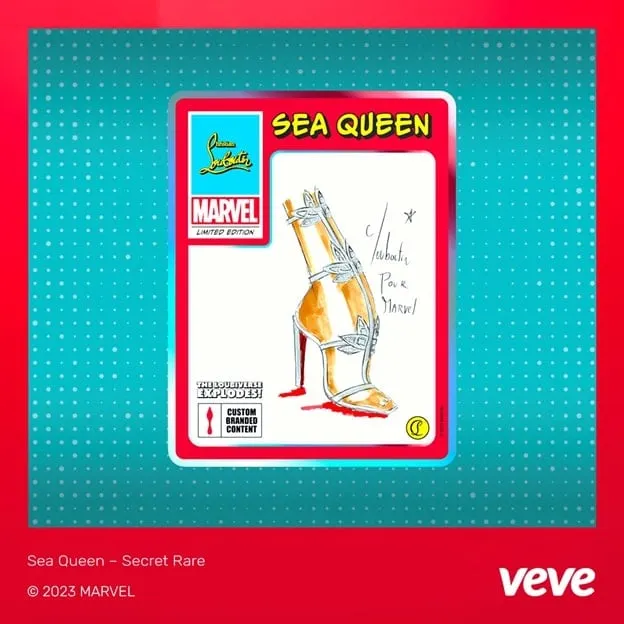 Another brand that has gone the gift-with-purchase route is Prada. In June 2022, it added a Web3 dimension to its preestablished Timecapsule initiative involving limited-edition monthly drops of physical items. While each drop now comes with a free NFT, those who purchased a Timecapsule piece prior to the launch of the program can claim its corresponding NFT retrospectively. 
The Marvel collaboration is linked to the 100 year anniversary celebrations for its Disney parent. In addition to the NFTs, 1,500 of Louboutin's top clients will also receive a physical limited-edition comic book featuring the eponymous designer depicted as a superhero, as shown in the artwork above.