As it marks two decades of existence, popular streetwear brand The Hundreds has unveiled its next flagship store—and it's in the metaverse.
Today, The Hundreds announced the opening of an immersive 3D store within some.place, a metaverse platform that has pivoted to embrace ecommerce and provide experiential ways to take part in product drops. As the some.place private beta test comes online this week, The Hundreds will be the first showcase for how the platform handles brands and communities.
Bobby "Bobby Hundreds" Kim told Decrypt in a statement that the virtual storefront is a recreation of its real-world store in the Fairfax neighborhood of Los Angeles, with the goal of providing an interactive and social shopping experience for fans.
"We're building out our stores how we imagined them to be in the metaverse," he told Decrypt. "This unique digital experience is really meant for our community to come together, shop, and socialize, rather than gamification."
Rendered with Unreal Engine 5, the same software used by many of the video game industry's largest developers, the some.place storefront delivers a level of detail and realism not seen in metaverse game experiences like Decentraland and The Sandbox. 
But it's not meant to be a purely realistic recreation, as seen with cracks in the street revealing lava beneath.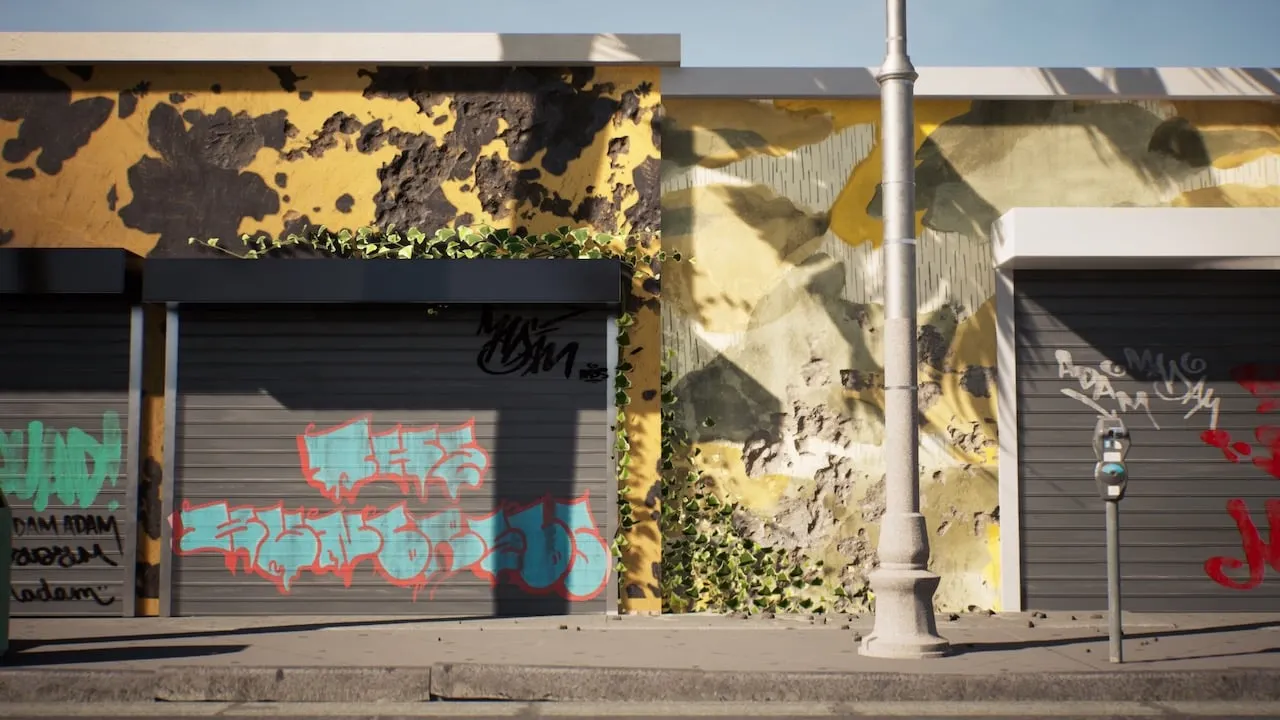 The Hundreds will use its some.place location to offer exclusive apparel drops that won't be available elsewhere, including some that will only be offered to holders of the brand's own Adam Bomb Squad NFT collection.
Furthermore, users can earn rewards through both digital and real-world interactions, bridging the gap between both ends of the brand's presence.
Some.place was founded in 2021 and is arguably best known for getting a stamp of approval from actress Brie Larson ("Captain Marvel") in March 2022. Larson shared a video of her "lil corner" of the metaverse, but some fans didn't appreciate her steps into an NFT-filled online space, prompting social media backlash.
"She was such an incredible advocate," some.place co-founder Lana Hopkins told Decrypt of Larson's alliance with the platform. "I think her audience was a little bit early to the Web3 journey—but there's hope, right?"
Some.place had more of a social vibe then, but as broader metaverse hype has fizzled over the past year, Hopkins said that the startup has really embraced its new focus as a destination for brands to build online stores and experiences around physical and digital drops alike. Both Hopkins and co-founder Juliana Di Simone are e-commerce veterans.
"We actually started chatting with Bobby about a year ago about how there really wasn't anything for brands that was beautiful—that felt like it was elevated, from an aesthetic perspective," Hopkins told Decrypt. "And also that actually made sense for people outside of the Web3 bubble, so to speak."
Initially, some.place is launching its mobile app, which has an Instagram-like social feed of immersive destinations that users can hop into. It will expand to the web too, and gradually open up for other brands to build on.
Generative AI tools will be in the mix to help companies spin up their own custom worlds with less of a lift, and while some.place's earlier NFTs—which unlocked personal gallery spaces like Brie Larson's own—were minted on Flow, future NFTs offered through the platform will be minted on Ethereum scaling network Polygon.
Hopkins said that she isn't keen on the "metaverse" term, which has been used to represent so many different kinds of experiences that it's arguably lost meaning. For her, the goal with some.place is to convey the ability for users and communities to access immersive social opportunities and brand experiences directly from an accessible app.
"What we think of some.place," she said, "is immersive experiences in the palm of your hand."