Mobile move-to-earn game Stepn has announced a new collaboration with electronic musician Steve Aoki to launch an exclusive collection of digital sneakers via Solana NFTs. The alliance is tied to the DJ's A0K1VERSE, an NFT-based membership club that provides exclusive benefits to holders.
The Steve Aoki x Stepn collection will include 300 collaborative sneakers available in four designs: Walker, Jogger, Runner, and Trainer. Stepn will release 60 editions of each NFT design via the MOOAR marketplace from October 31 to November 4, priced at 3,500 GMT (about $695 as of this writing).
Another 60 NFTs from the collection will be distributed to Aoki's fan community, bringing the total number of collaborative digital kicks to 300 NFT editions.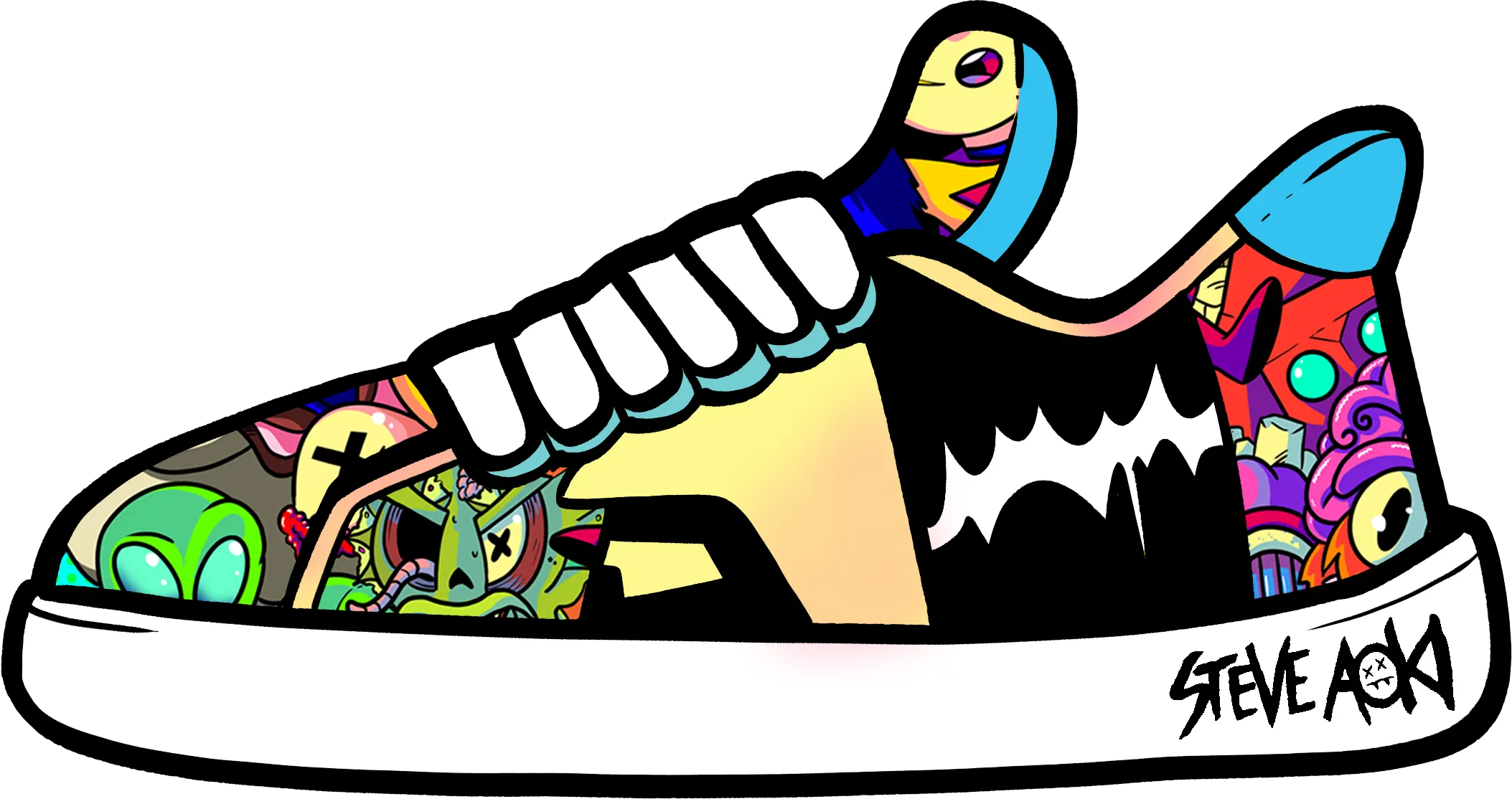 "Collaborating with Stepn is an exciting step towards bringing the metaverse and real world closer together," said Aoki in a release. "This co-branded digital sneaker collection is not just about fashion; it's a bridge to the future."
Stepn, developed by Find Satoshi Lab, is a move-to-earn game where users buy NFT sneakers, connect them to their phones, and earn rewards for walking, jogging and running. The company claims more than 2 million monthly active users for Stepn.
"Steve Aoki is a revolutionary—he continues to push boundaries and demonstrate immense innovation," said Find Satoshi Lab COO Shiti Manghani in a release. "This partnership highlights our commitment to this cause, and underscores the immense potential of our industry."
Aoki has released several other NFT projects in recent years, partnering with companies like Gala Games and Nickelodeon as well as famed comic book artist Todd McFarlane ("Spawn"). In 2022, Aoki told Decrypt that he was "building his own world" with A0K1VERSE.
Find Satoshi Lab is gearing up to launch its next game after Stepn, called Gas Hero—a social mobile and web game that challenges players to battle each other amid a future dystopian world wrecked by a rogue AI overlord that triggered a nuclear strike.
Editor's note: This article was written with the assistance of AI. Edited and fact-checked by Andrew Hayward.