London's Saatchi Gallery is one of the world's most iconic contemporary art showcases, having played host to the likes of Tracey Emin and Damien Hirst.
Now it's opening its doors to NFT art, with a collection of digital artworks, "Long Live London," appearing in the gallery as part of the Focus Art Fair.
Although it's not the gallery's first brush with NFTs—drinks brand Hendrick's hosted an NFT exhibition there back in 2021—artists and NFT enthusiasts have hailed it as a milestone in the art world's acceptance of the technology.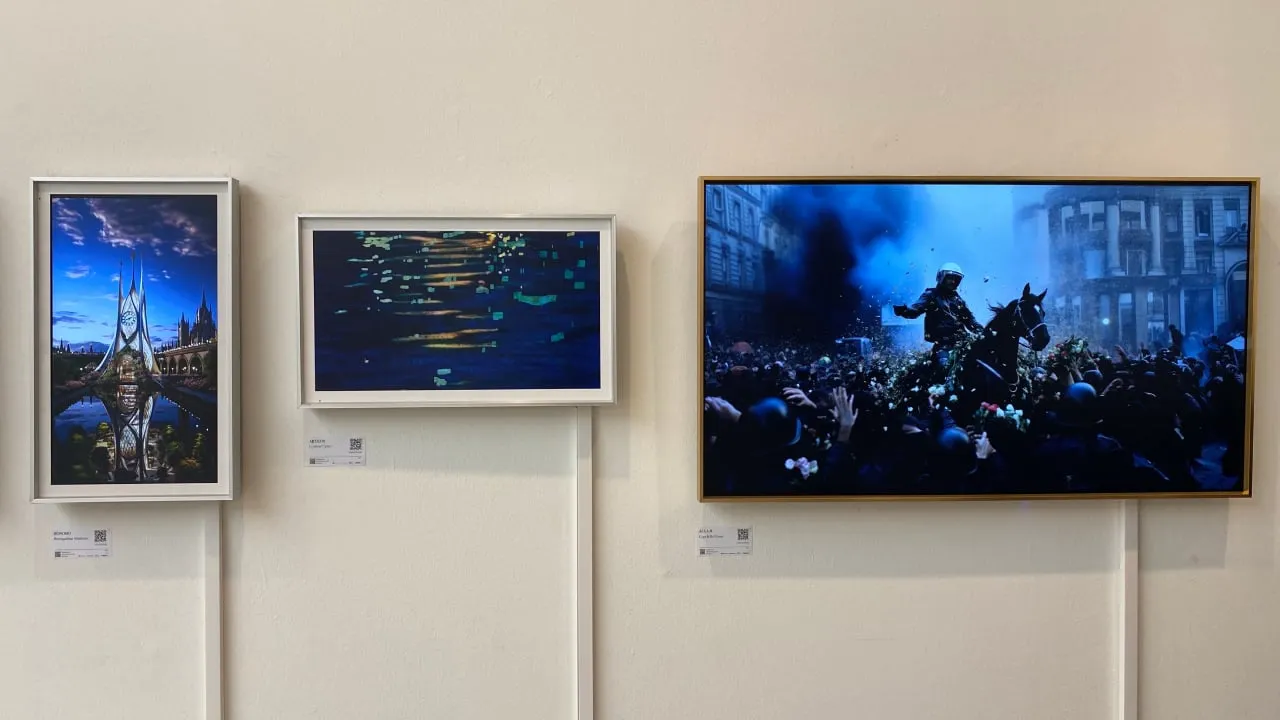 "I think we're going now through a very specific and pivotal moment for the NFT space and digital artwork," said Diego Castro, aka NFT artist Monomo, whose work appears in the exhibition—and whose firm Muse Frame supplied the digital frames for the artwork. "What's happening with the MoMA in New York, with the Musée d'Orsay in France, and now here at Saatchi, I think it's a perfect moment for digital artists out there," he added. "They're looking for the infrastructure, and for these windows of opportunity."
"For someone that hasn't had that experience of blockchain, they hear 'Saatchi' and they think, 'Oh, that has been, like, approved,'" said Aleksandra Art, curator and partnerships lead at NFT marketplace Joyn.xyz.
Artist Leo Crane, whose work "London Eye" is featured in the exhibition, said it was "amazing to be under the Saatchi name" and have the exhibition in London, his home city. He recalled "one of the most formative experiences of my life," attending Saatchi's 'Sensation' exhibition at the Royal Academy in 1997, which presented works from the Young British Artists movement.
"I remember the shock of every one of those displays and the controversy and the sensation it caused in the media—asking us to reconsider what is art, who gets to make art, what kind of messages can we tell with art," Crane said.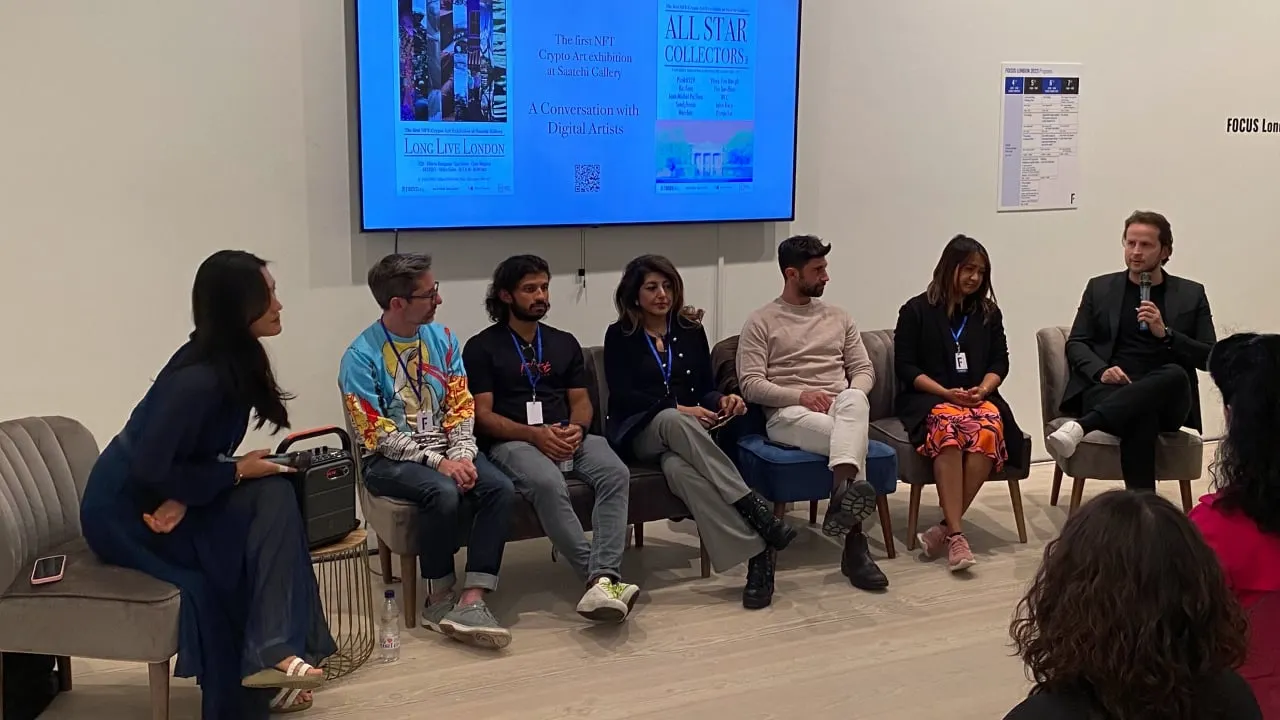 While conceding that NFTs' presence in the Saatchi Gallery is limited to "eight screens on one wall," Crane encouraged the audience to dream bigger.
"Imagine if you gave us the whole of the Royal Academy," he said. "We could do the same thing again, with crypto art—we could completely revolutionize how people think about art, and what mediums are valid to show it in."
The stamp of approval?
While the crypto art world wrestles with downbeat headlines claiming that 95% of NFTs are now worthless, those present at the Saatchi Gallery struck a defiant note.
"There were so many tweets going round saying, 'Well, 95% of all art is worthless, just count all the children's pictures,'" said Aleksandra Art. "There are so many different categories. You can't put it all in one basket."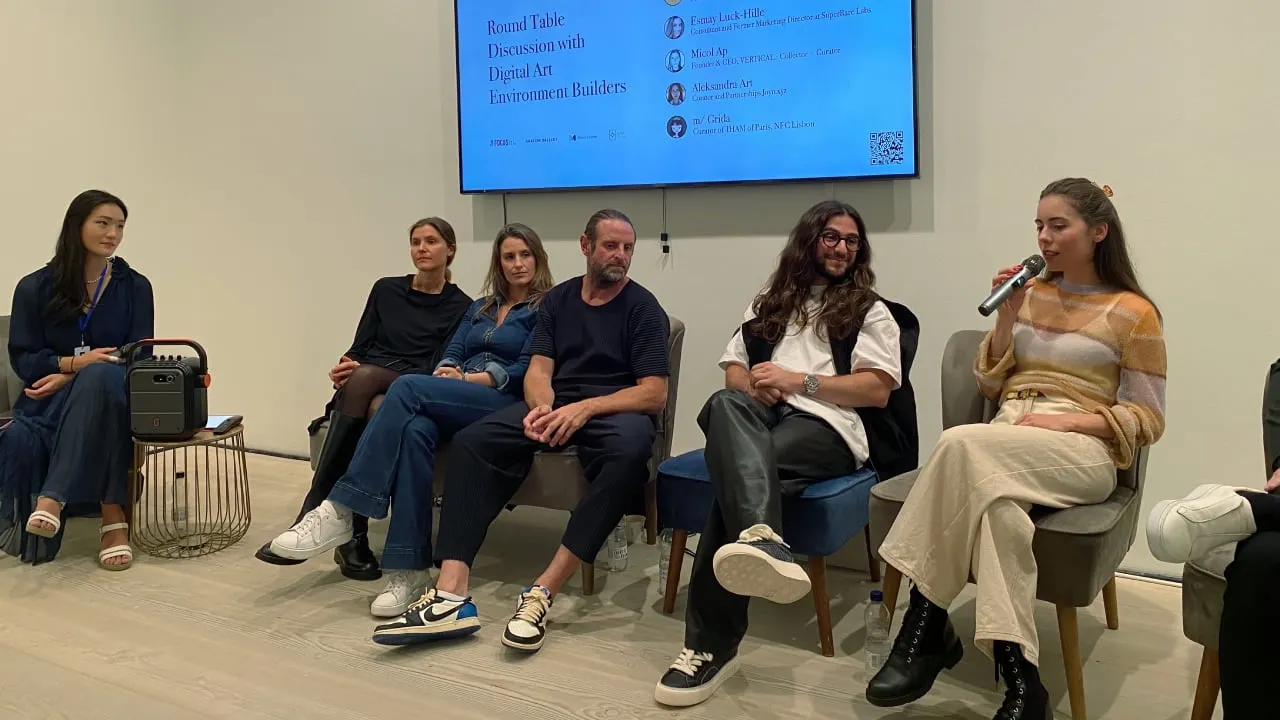 Others questioned whether NFT artists want or need the approval of the legacy art world. "We're the rebels!" enthused NFT artist ARTJEDI1 (aka Bea Kayani), who also appears in the exhibition. "Saatchi has a long history of rebellious artists being at the forefront of change, and it's heartening to see that it hasn't lost its touch," she added. She lamented that outsiders don't understand "the diversity of the artwork that exists in the marketplace," adding that, "This show, with these artists, is a testament to the diversity of artworks. It's an absolute, brilliant representation."
"The other day, someone said to me, 'Crypto art is finally being accepted.' I don't think anyone in crypto art is desiring to be accepted, and I don't think people need it," said Esmay Luck-Hille, a consultant who previously worked as marketing director at NFT marketplace SuperRare. "However, there is a question of reach, and reaching people who love art."
She added that education remains a barrier to entry in the NFT space, and that "the language used around a lot of things is quite daunting and inaccessible."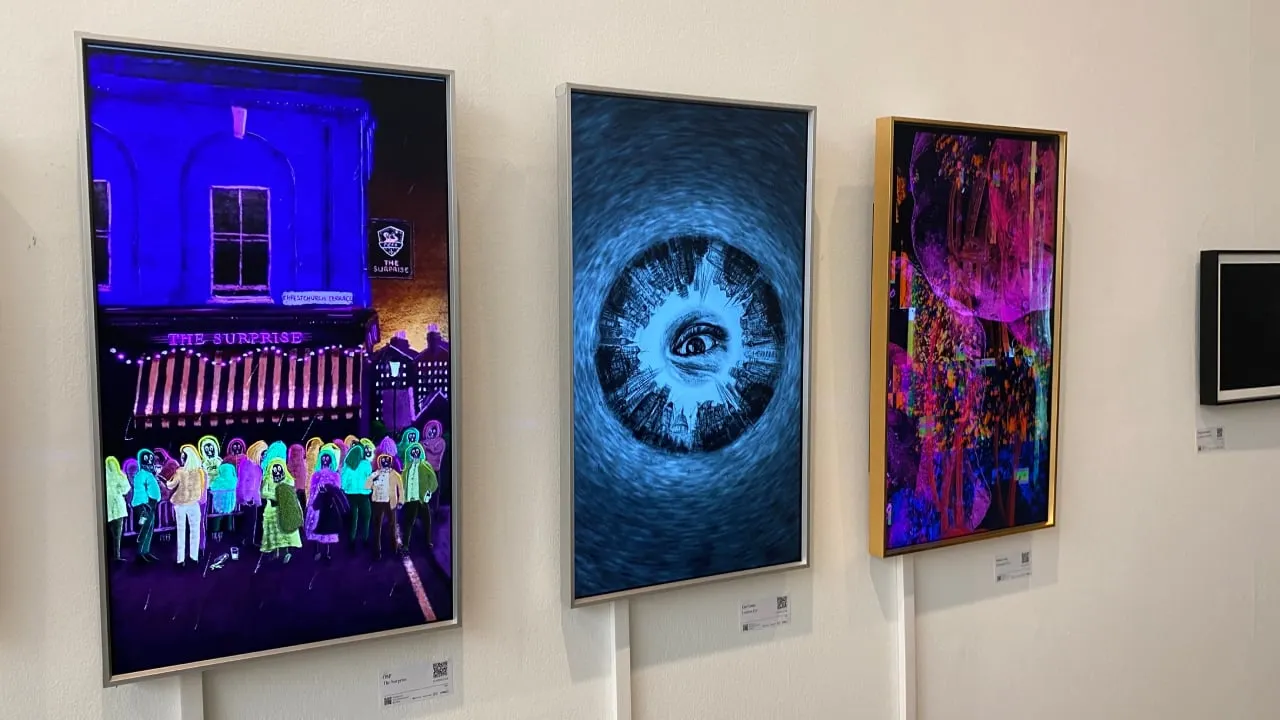 Mark Dale, founder and creative director of public art platform W1Curates, agreed.  "The importance of doing exhibitions like this, the education needs to be there—the art market is changing massively," he said. "There are so many closed doors in the traditional art market," he added, saying that working with digital artists is "a breath of fresh air."
Dale hailed the sense of community in the digital art space. "Everyone wants to work with each other; everyone wants to collaborate, grow together, and build together," he said.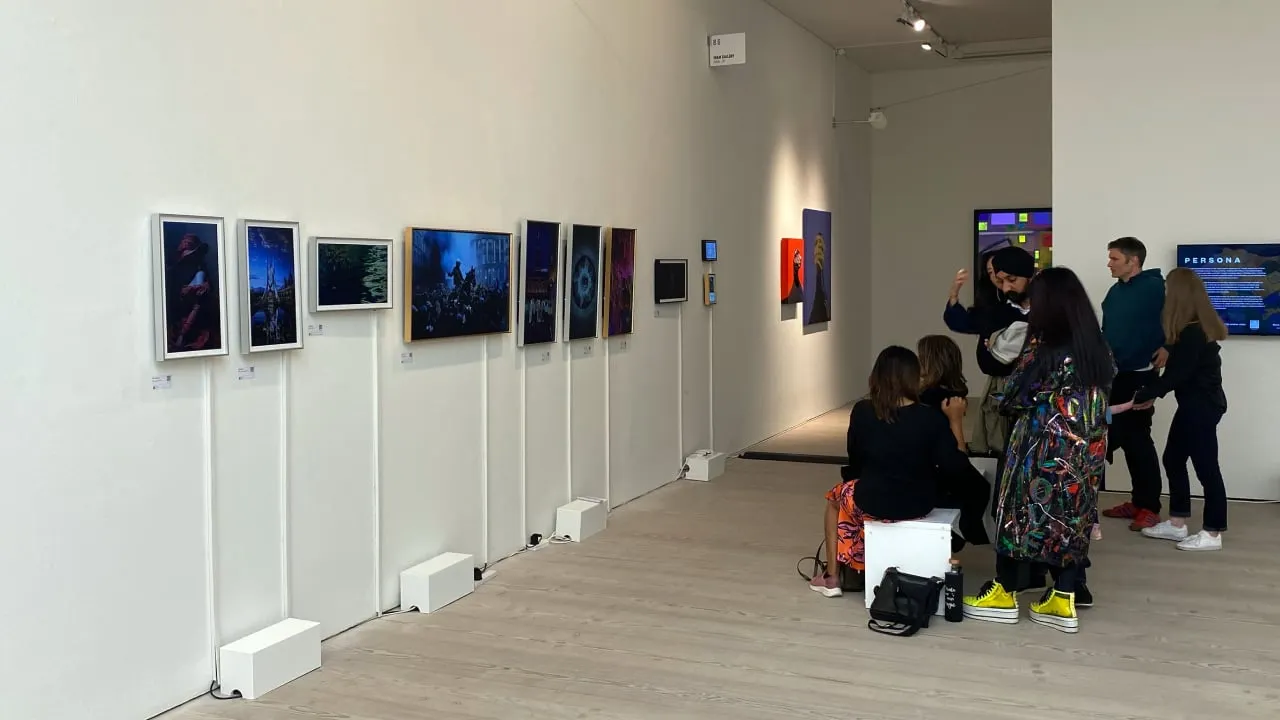 Crane noted that the NFT community is more fluid and open than in the traditional art world. "What's incredible about the crypto art space is the way people move between traditionally defined roles," he said. "So you may go in as a collector and come out as an artist, or a curator or a technologist."
He added that, "The communities are so open, and the technology is so fast-moving and new, that it's very easy to learn something unexpected, and just fall into an exciting new world where you can experiment and try things out—with really not much to lose."