This season, Paris Fashion Week is taking on a new virtual dimension. Along with attending the event's physical shows and presentations, guests can now try digital versions of designer looks via augmented reality (AR) kiosks at the Sphere showroom in the city's Palais de Tokyo.
The neon-lit kiosks in lurid green feature full-length AR mirrors. Using an integrated touchscreen, visitors can select and try looks from a lineup of buzzy young designers—including Chet Lo, Andam Fashion Award winner Louis Gabriel Nouchi, Harri (a favorite of musician Sam Smith), and Celine Kwan (who has customized pieces for Lizzo).
After snapping a photo, visitors can style them with virtual stickers and download them to their smartphones via QR code, or print them out as you might at a photo booth. They can also purchase digital apparel via the DressX marketplace.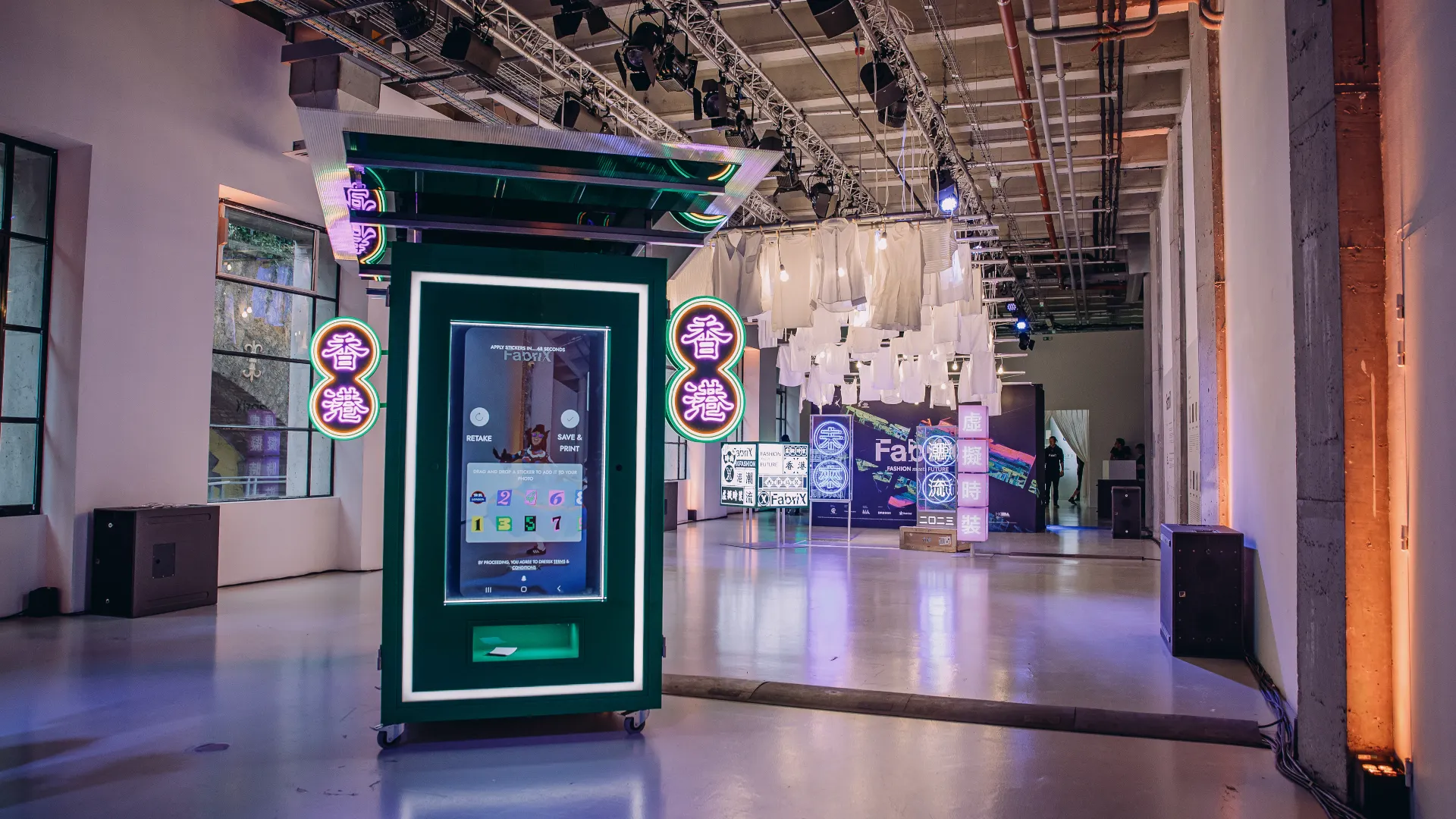 The activation, a partnership between Hong Kong-based curated fashion platform Fabrix and digital metacloset DressX is the brainchild of Fabrix founder Shin Wong.
"It's very Hong Kong," she told Decrypt, explaining that the kiosk idea is derived from Japanese sticker selfie booths that are integral to broader Asian culture. "They're really fancy with hundreds of different themes; teens go there with their friends and take selfies which they can either [post to social media] or print out as stickers."
She sees the activation too as a "cultural event," noting that it's important to see fashion within a wider cultural landscape. 
Fabrix is the Hong Kong government-backed platform Wong conceived in 2020 in collaboration with the PMQ community design hub. It launched during the Covid-19 pandemic to help local designers like Kwan promote their businesses when they were unable to travel, and has since expanded to include emerging global fashion talent.
"I still see the physical body of work as very important, and I don't think that can be replaced or taken away," she said. "However, I think using digital technology as a tool to enhance their storytelling can help to generate sales."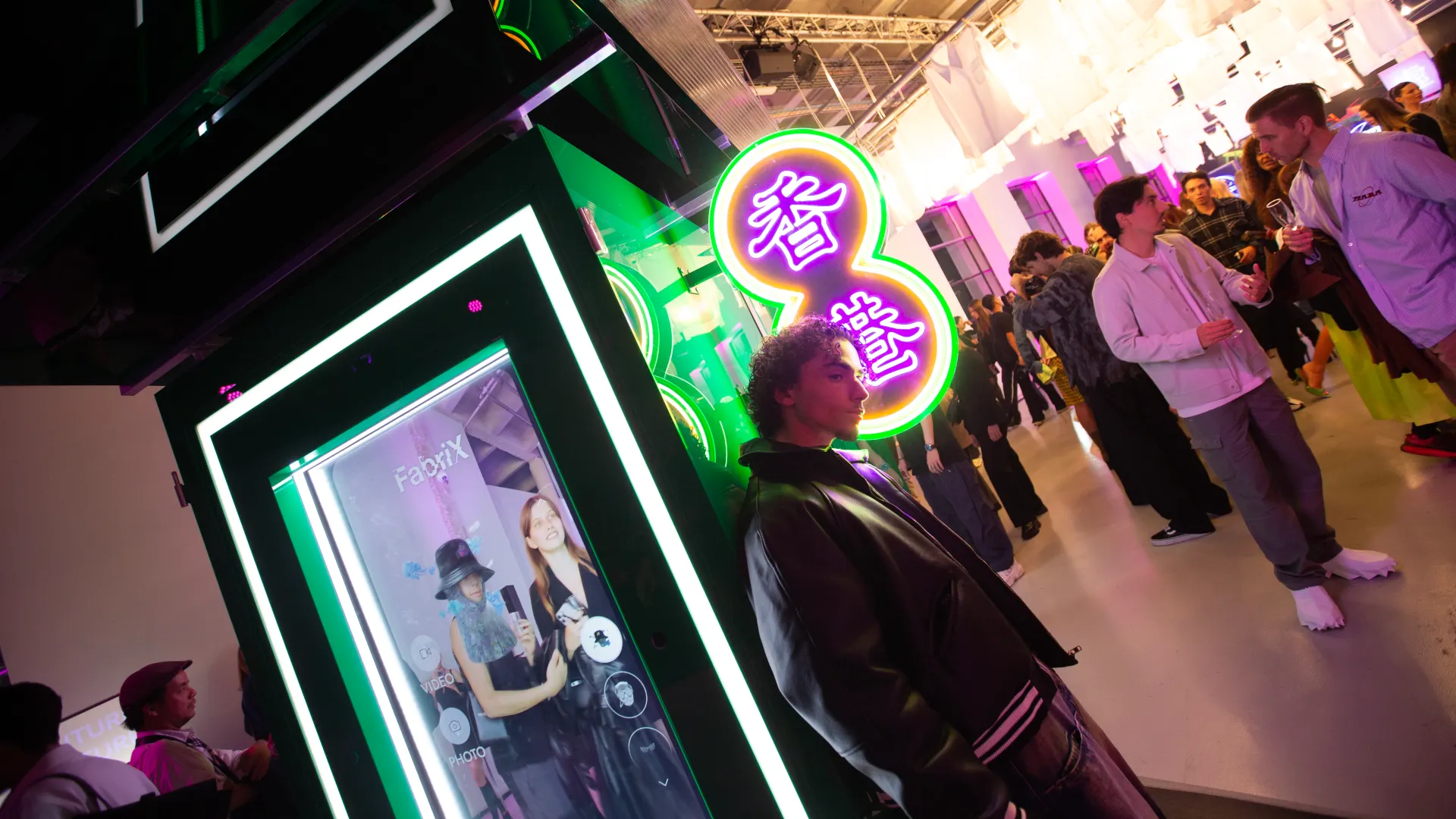 For emerging designers especially, she believes that the data provided by such AR activations can also help them understand which pieces will prove the most popular, allowing them to make more informed decisions about colorways and quantities.
"I think it's a really efficient tool for the designers to utilize," Wong said.
Wong's own background is the art world—she's been chief curator of the Hong Kong Design Festival for some 10 years—and she approaches Fabrix in a similar way. She works with the French FHCM (Federation de la Haute Couture et de la Mode) and the BFC (British Fashion Council), whose judgment she knows she can trust when it comes to selecting a strong curation of candidates. 
The AR initiative, which first launched last year in Hong Kong, staged an activation over London Fashion Week at Selfridges earlier this month.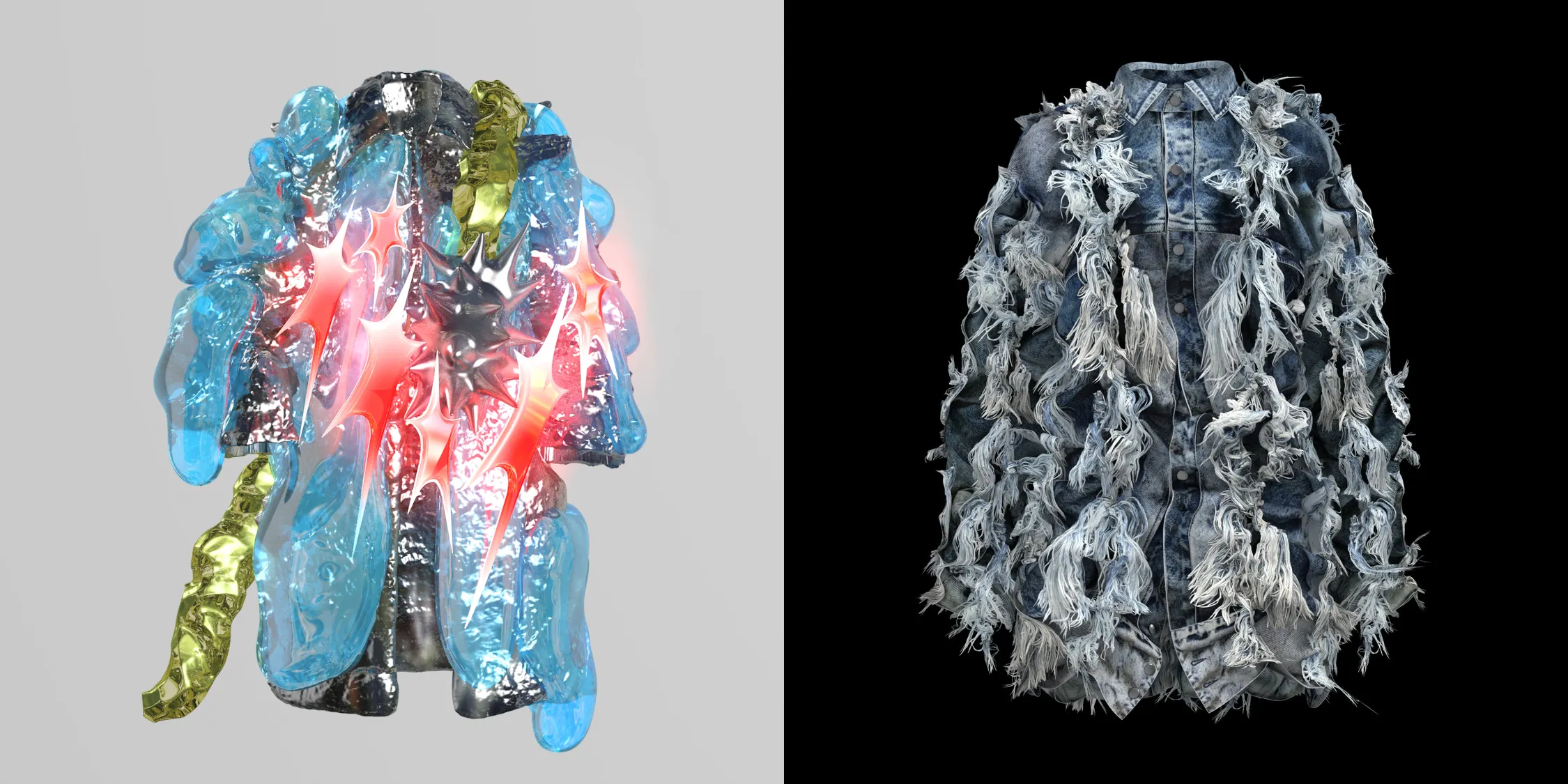 In both London and Paris editions, visitors could try virtual garments and accessories from the full global lineup. Pieces by Paris Fashion Week designers Ponder.er (Alex Po and Derek Cheng), Florentina Leitner, and the aforementioned Nouchi included a smocked denim jacket, sunglasses, bodysuits, and a tank top. Leitner presented her collection earlier Tuesday in the adjacent Palais de Tokyo runway space.