Generative art has exploded in popularity alongside NFTs—and is drawing further attention as AI becomes an increasingly powerful and accessible tool for artists. But generative art as a concept predates NFTs and the recent upsurge of interest in AI.
A new London exhibition, GEN/GEN: Generative Generations, running at Mayfair's Gazelli Art House until October 7, aims to highlight the history of generative art—and place the rising stars of the NFT scene in a broader historical context.
"For us, it's an important show," Gazelli Art House founder Mila Askarova told Decrypt's SCENE. "It touches on the historical undertones and being able to link what was going on in the '60s, '70s and '80s with the themes that are being explored by the current contemporary artists—and being able to highlight the similarities between these two different generations of artists."
Aside from that, she added, it's interesting for the gallery to "explore, on the curatorial level, how we as a gallery can navigate the space."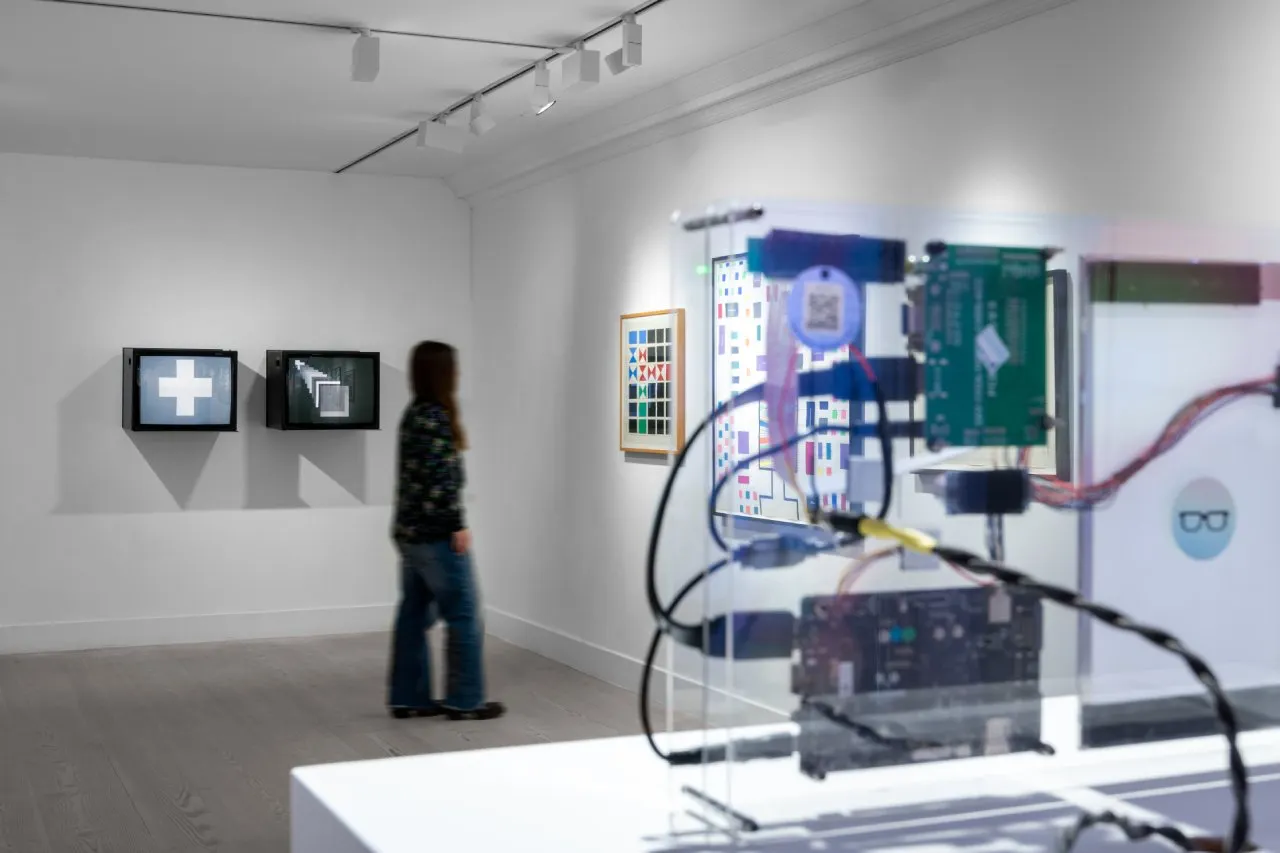 "A shared vocabulary"
The exhibition focuses on the work of generative art pioneer Harold Cohen, and in particular his "In AARON's Garden" series, created using Cohen's AARON computer drawing program. Alongside Cohen's peers Ernest Edmonds, William Latham, and Stephen Willats, it also features work from contemporary generative artists whose work reflects on Cohen's art: Tyler Hobbs, Sougwen Chung, Rhea Myers, and Ben Kovach, among others.
Those contemporary artists, said Askarova, are "using the same plotting techniques, or some of the visual characteristics of the earlier generative artists' works, and reimagining them in their own style."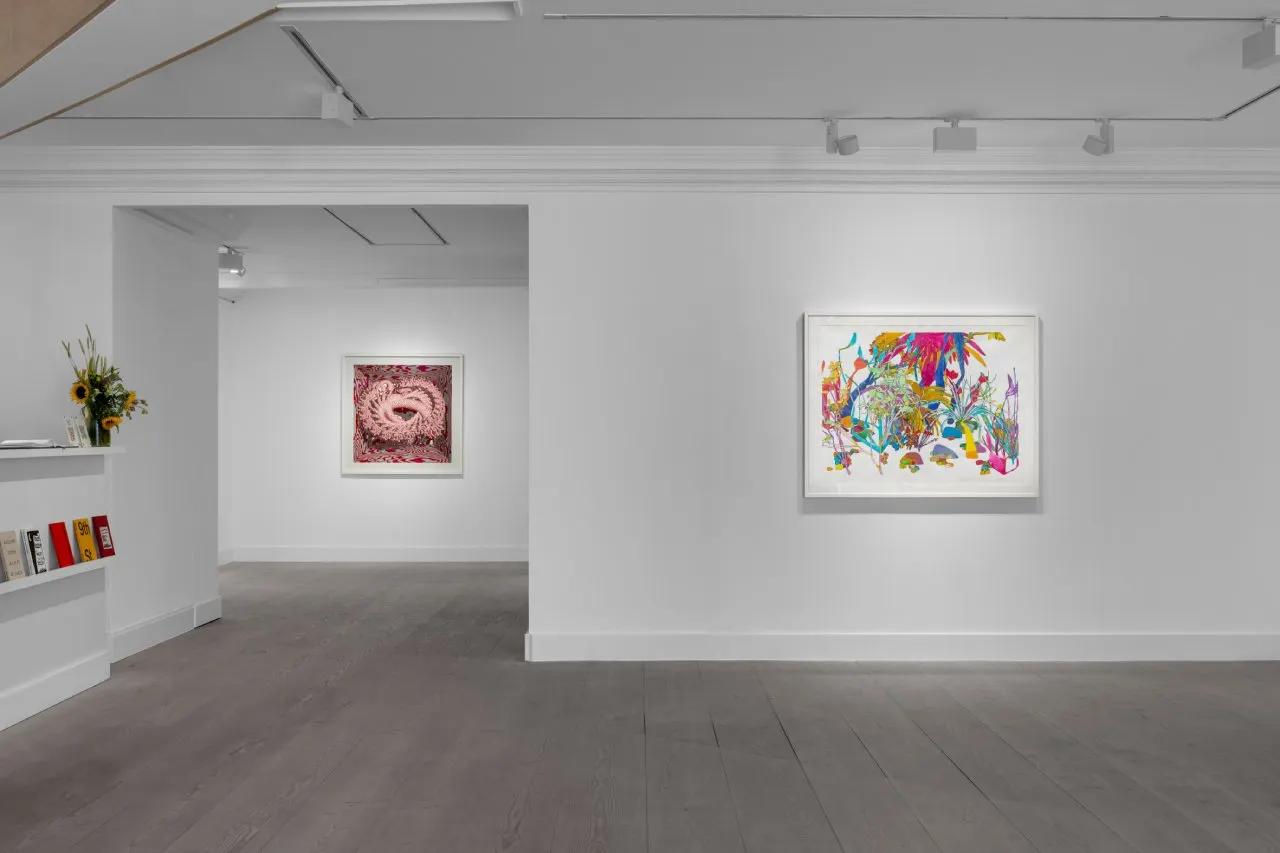 "The intention for the show was really to show a shared vocabulary that started much earlier," said Robert Norton, founder and CEO of the gallery's tech partner, Verisart. He pointed out that works from the generative art pioneers are rarely seen alongside those of their successors.
"What's exciting about this show," Norton added, "is that you've got some of the historical elements sitting alongside some of the more contemporary interpretations."
That fed into how the gallery chose to display the works. Rather than a chronological timeline, the artworks are displayed in such a way as to showcase the connections between them.
"We didn't want to group works together that are based on the display; i.e. grouping screen-based works together, versus works from the '60s," said Askarova. "It was more about creating that kind of a tie-in, and demonstrating those similarities throughout all the three floors."
As you enter, you're greeted with Sougwen Chung's "Study" series, a painted collaboration between the artist and her D.O.U.G._4 robot arm, sat alongside one of Harold Cohen's works, in which computer-generated outlines are painted over by the artist.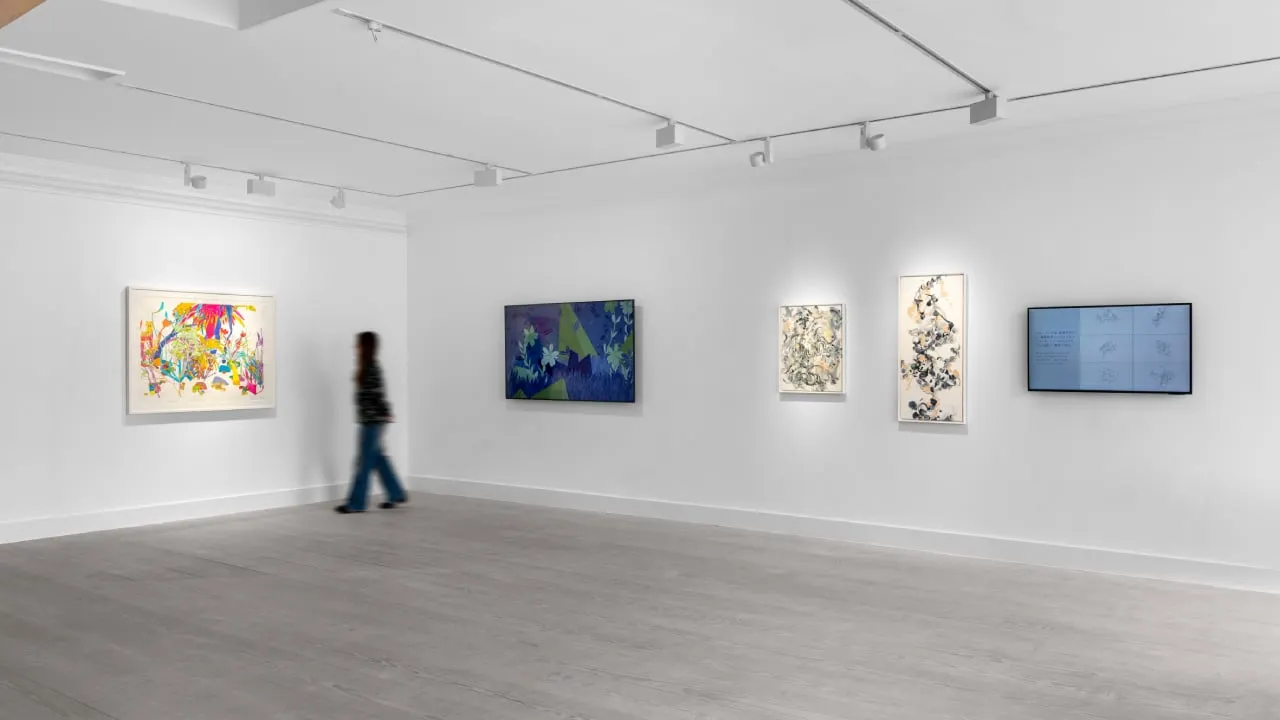 On the next floor, Ernest Edmonds' 1988 pieces "Jasper" and "Fragment," recordings of computer-generated videos, play out on bulky CRT monitors. Nearby, his own 2013 work "Shaping Form" tracks movements detected in front of it, responding to them with blocks of color.
In the basement, an algorithmic self-portrait by Ben Kovach, painstakingly traced over by the artist in pen and ink, sits alongside Rhea Myers' "Alphabetics (Infected by PostScript Viruses)." In Myers' work, the work on display is a PostScript file rendered into glitch art by a virus; the artist is selling the opportunity to have a file of one's own choosing processed through the virus.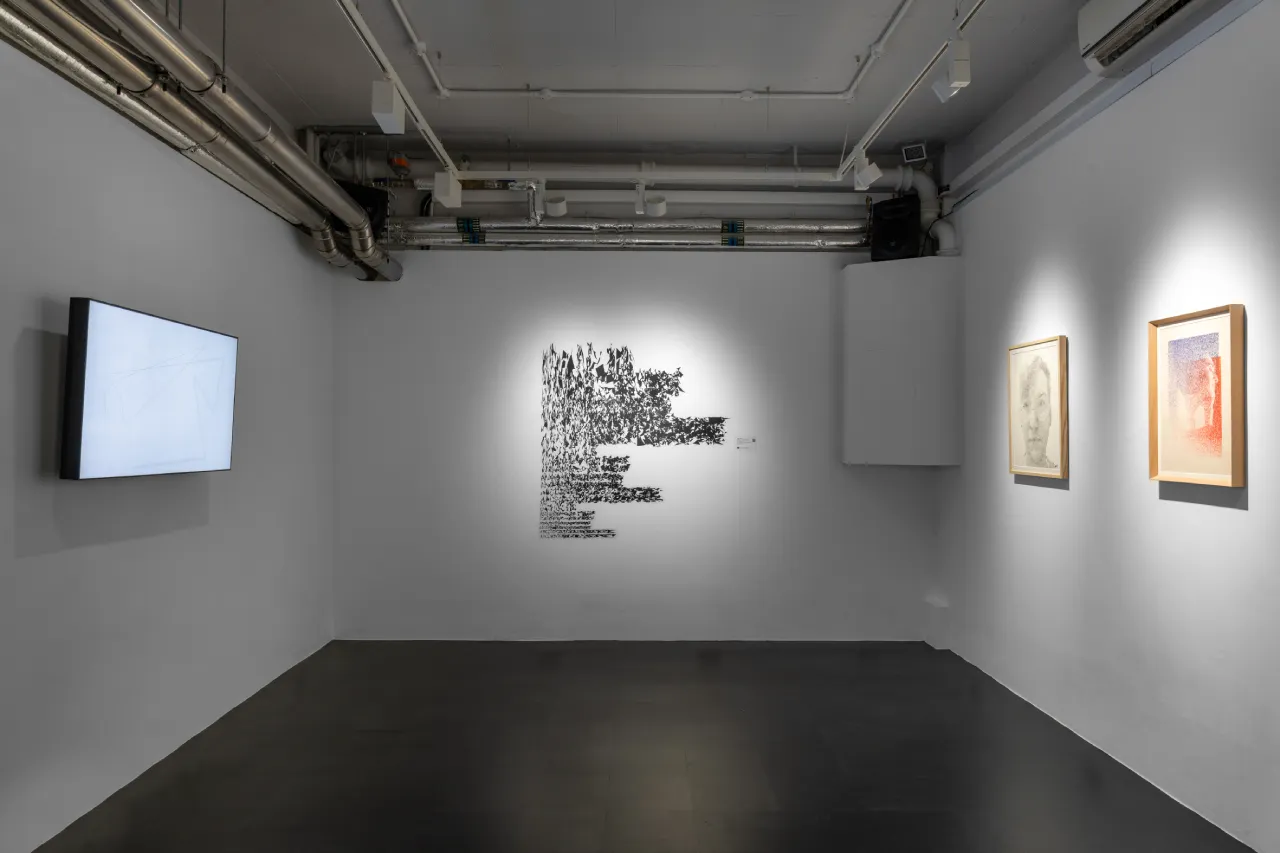 Digital art and NFTs
The recent generative art boom has been fueled by the emergence of NFTs, with many of the artists in the exhibition, such as Ben Kovach and Tyler Hobbs, showcasing their work on platforms such as Art Blocks.
NFTs of several works in the exhibition are also on offer through Gazell.io, the gallery's online platform. As the NFT market matures, said Norton, he expects to see physical galleries opening their own digital storefronts.
"Increasingly, galleries want to have more control over the way that these projects are displayed and sold to their collectors," he said. "We see that's becoming more important, because it also enables them to fuse the sale of other ancillary works, whether they're physical prints or books, on the same platform. So you don't have this splintering of drops happening all over the place, which I think is what characterized the market in 2021."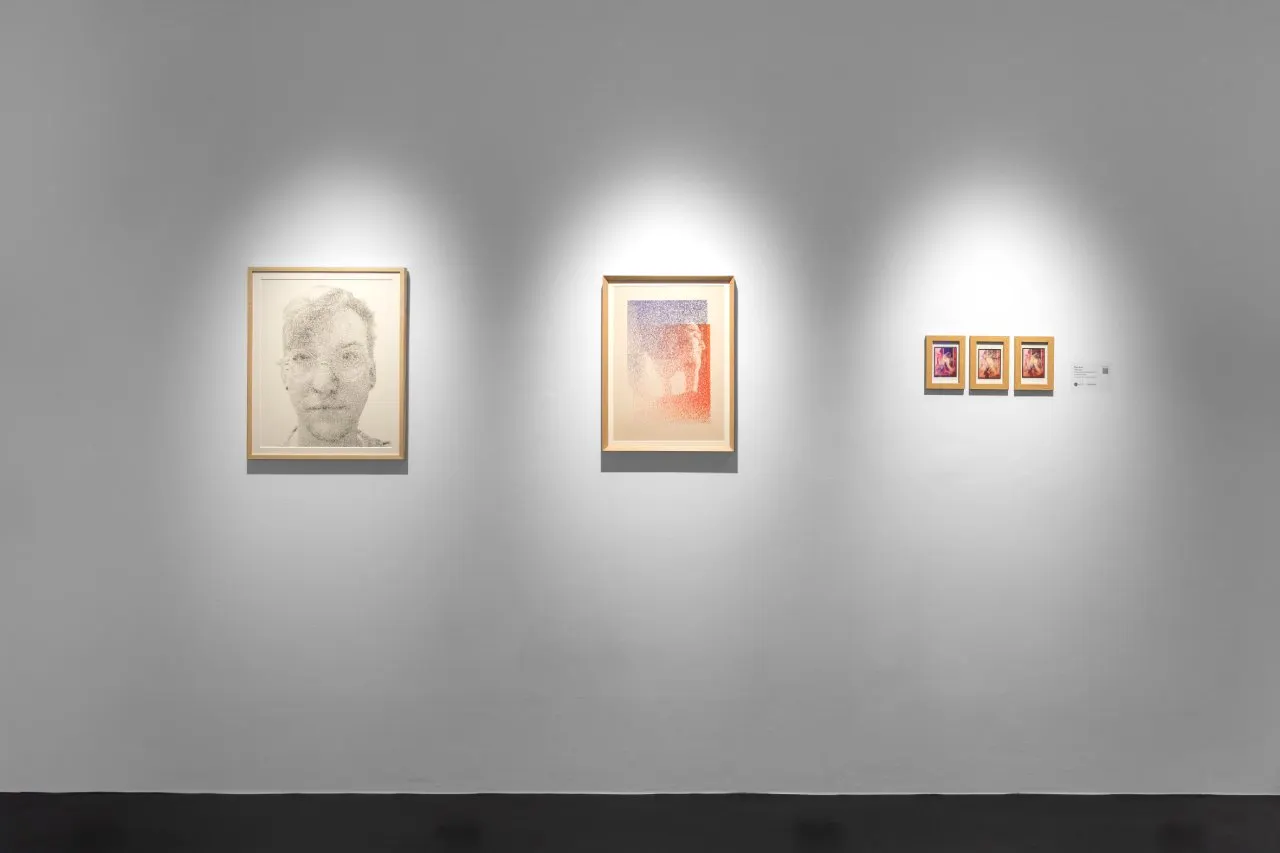 Through its partnership with Versiart, Gazelli has been able to streamline the NFT onboarding process for legacy art collectors, said Askarova.
Previously, she said, "it was extremely time-consuming to set these collectors up with a wallet, et cetera—something that I think as a gallery we shouldn't necessarily spend time on. So having a process in place on the back end to create the ease and speed with which these collectors can be onboarded, once that hurdle is taken care of, it's a much smoother ride for us. Because then the conversations are about the work, rather than, 'How do I go about buying it?'"
The collapse in NFT prices and subsequent exit of speculators from the space hasn't deterred galleries like Gazelli, Norton added.
"What encouraged Mila and Gazelli to focus on doing an AI show has been the strength of the top end of those artists working with AI," Norton said. "We've seen records for some of the AI artists even surpassing that 2021 phase."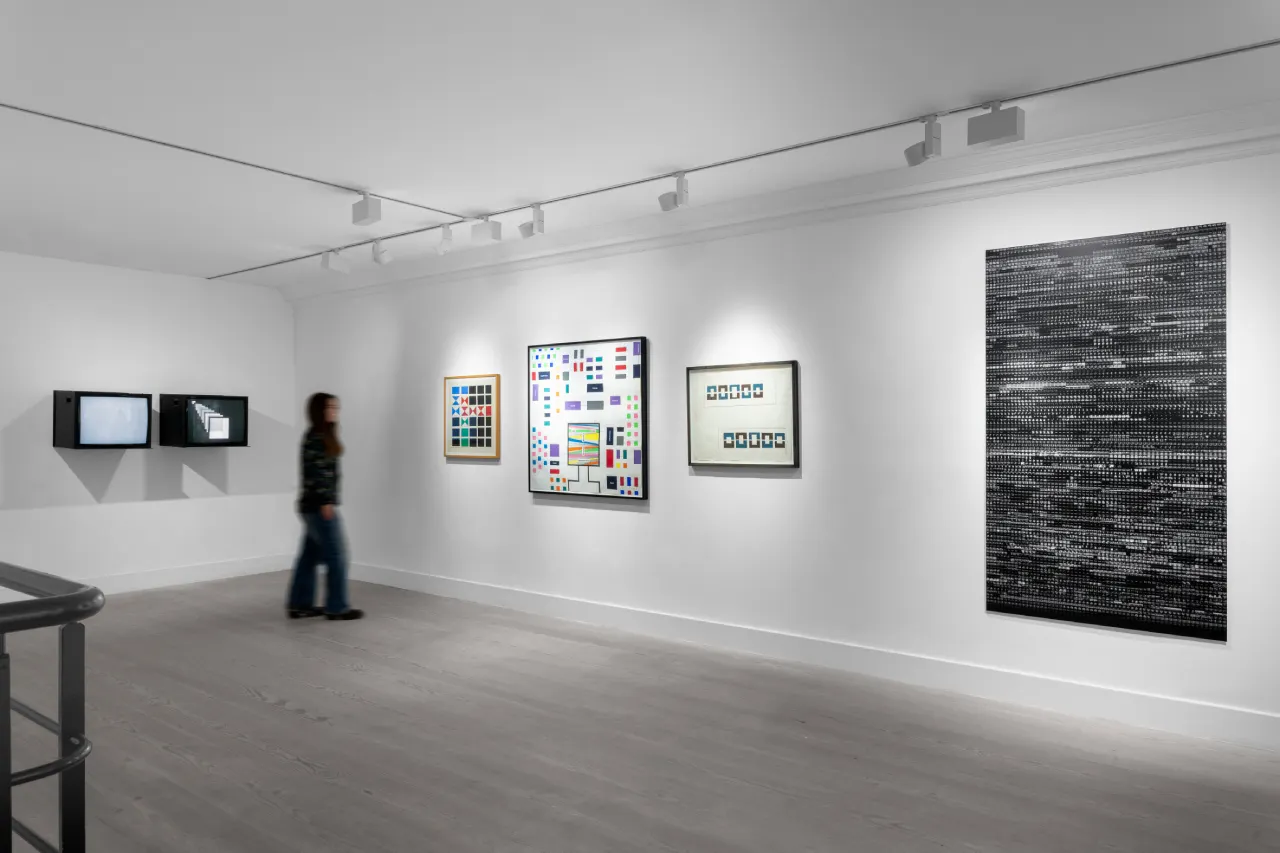 While the legacy art community was initially "ambivalent" about NFTs, said Norton, generative art is different: "I think there's been a broader consensus that this is something that fits within art history." And while he considers NFTs a "mechanism for ownership," he's excited about the possibilities of new technologies to turn artworks into "living entities."
"Beeple's 'Human One' is a changeable artwork; there is a living element," he said. "For artists, traditionally, the canvas is a finished product; it's not really reacting to external conditions. Artists like James Turrell are utilizing light and space in the real world; in a way, you're experiencing one of his installations in real-time."
That idea, he said, is being carried forward by artists like Matt Kane, whose "Gazers" project draws on external data sources. "That changes the paradigm from art being a finished product to something that's a living entity," Norton added.