From September 3 to 5, the magnificent Château de Vallery—a stone's throw from Paris—will welcome some of the biggest names in digital art.
From Jenni Pasanen and Shavonne Wong to Basileus and others—including prestigious surprise guests that have been promised—an array of contemporary creators will enjoy the festivities this weekend.
The mastermind behind the who's who of digital art is none other than Trevor Jones. The idea behind the "Castle Party" was born two years ago after the successful launch of Jones' "Bitcoin Angel" drop, he told Decrypt.
"I chatted with one of my prominent collectors who humorously suggested hosting a castle party for all the collectors," Jones said. "Initially, I took it as a light-hearted jest, but the following day, the idea seemed appealing. Why not celebrate our achievements and give back to the community with a grand party?"
Months later, this vision became a reality with the inaugural party at Stirling Castle in Scotland in the summer of 2022. In an industry where most interactions happen online, he wanted a platform for artists and collectors to interact face-to-face.
Billed as "a celebration of a vibrant community," this festivity offers up a five-a-side soccer games, pool parties, DJ sessions, and magic shows—and an open bar.
"What stands out is the camaraderie amongst us," Jones told Decrypt. "Some members have been part of this community since 2018, and some joined us in 2021 or later. Over time, we've transitioned from being mere acquaintances to a closely knit family."
This edition of the event will be marked by an homage paid to the late French crypto artist Philippe Fatoux, aka Alotta Money, who died in March last year. He was a close friend to Jones.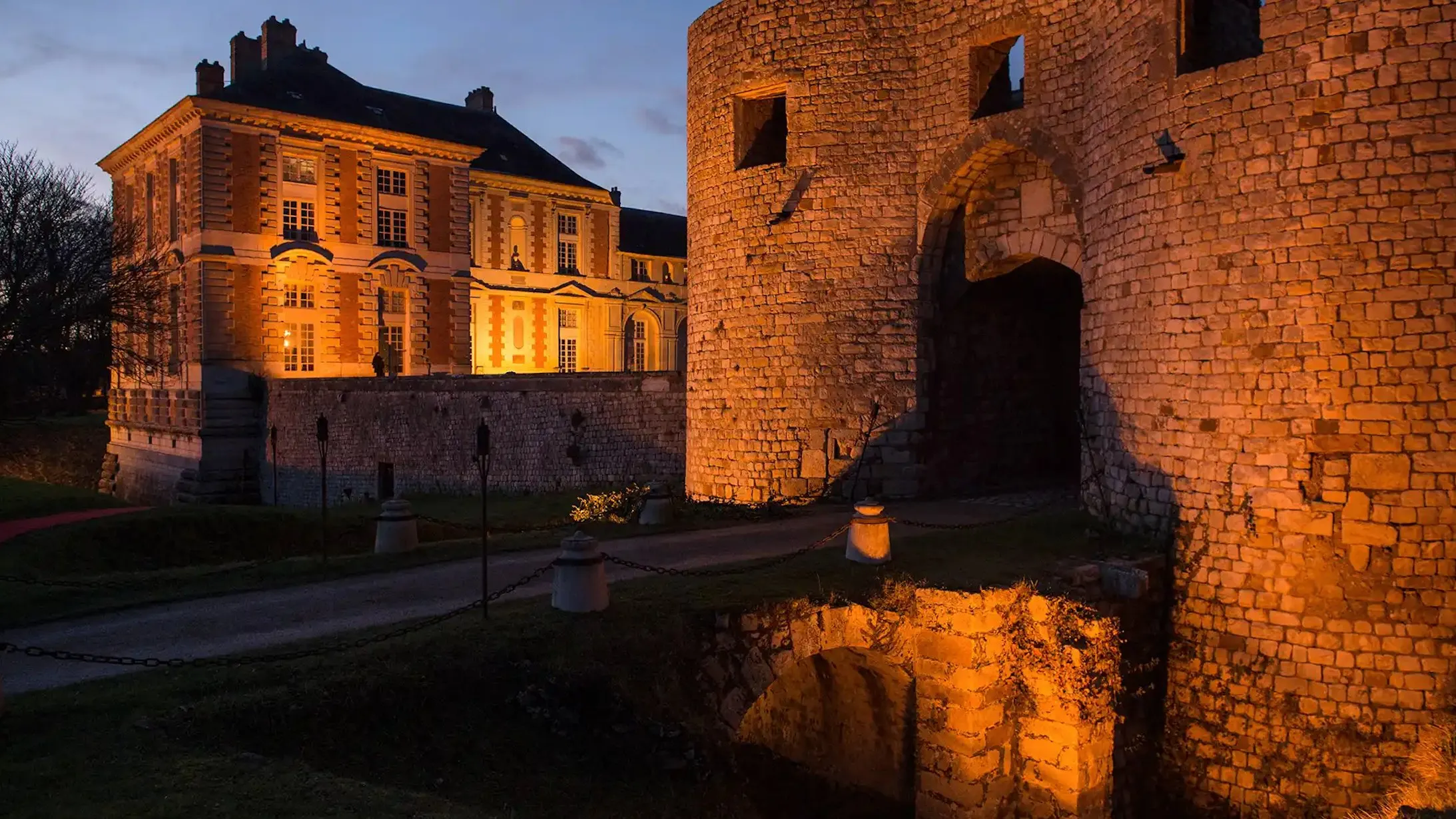 An online exhibition and auction will also run from September 2-9 in collaboration with MakersPlace to raise funds for cancer charities. Alotta Money was particularly important in Jones' journey into digital art and NFTs, he told Decrypt.
"When I first ventured into the NFT space, Philippe played a pivotal role, guiding me, especially with my 'EthGirl' piece that set a record for its sale price at that time, 72.1 ETH in December 2019," Jones told Decrypt. "Philippe's untimely absence from the castle party last year was deeply felt, and one of my life's regrets remains not meeting him in person."
Crypto art pioneer
Jones was one of the first traditionally-trained painters to begin making crypto-themed work, naturally gravitating towards NFTs in 2018. He told Decrypt that he was drawn into the space in 2017 by the prospect of trading, and buying Bitcoin led him down the crypto rabbit hole.
"This subsequently led me on a deep exploration to understand the philosophy behind Bitcoin, its inception by Satoshi, and the freedom it offers—a way to break free from the confines of banks and governments," he explained. "The potential future implications of Bitcoin, whether utopian or dystopian, deeply intrigued me."
Captivated by the culture, he decided to take another gamble, dedicating a year to creating and exhibiting paintings inspired by the subject.
"It wasn't about financial gain, but more about my passion for this emerging theme," Jones told Decrypt. "The response it received exceeded all my expectations."
The artist hasn't looked back since, having found his place in the digital art space. Alongside this year's castle party, he's also launched an open edition drop for NFT artwork of "NEW B. Angel," priced at 0.04 ETH ($65) per edition via Nifty Gateway.
"Interestingly, while I never felt a true sense of community in the traditional art world, the digital art realm offered it in abundance," he told Decrypt. "Maybe it's the global reach of the internet that fosters connections with like-minded individuals, providing a larger pool to find those you resonate with."
Nonetheless, Jones remains wary of the space's trajectory, critiquing its shift towards treating art purely as a commodity, with the potential to reduce it to "a stock exchange of sorts." Over the past year, many major marketplaces have rejected creator royalty fees as some traders flip NFTs repeatedly as if they were fungible tokens.
"Managing the financial aspects, like ensuring my collectors' satisfaction, posed challenges," he said. "This space also invited scammers and opportunists, making navigation difficult for artists, especially when they're inherently more emotionally susceptible."
Jones' work is hard to label, as in his own view it constantly evolves. From abstract landscapes to portraits, crypto-themed paintings, or even sculptures, he is—as the saying goes—working in the arena.
"Once you're established, changing styles can be risky, potentially alienating buyers," he said. "But I am passionate about continuous exploration."
Asked how he defines himself, he acknowledges that labels can be tricky, insisting on the fact that he sees art "in a multi-dimensional manner."
"I would say that I am a crypto artist because I was one of the early ones in the crypto space," Jones told Decrypt. "By 2017, I was already exploring the possibilities of art within the cryptocurrency realm. So, by definition and timeline, I am a crypto artist."
"However, I'd simply say I'm an artist," he affirmed. "I'm someone always open to exploring new opportunities, technologies, and tools."