The price of Bitcoin has shot up today to reach the $17,000 mark—a figure not seen since January 2018. It's up 4% today.
Bitcoin's price has continued to surge over the last few months, rising up from $10,000 in early September to its current value—an increase of 70%.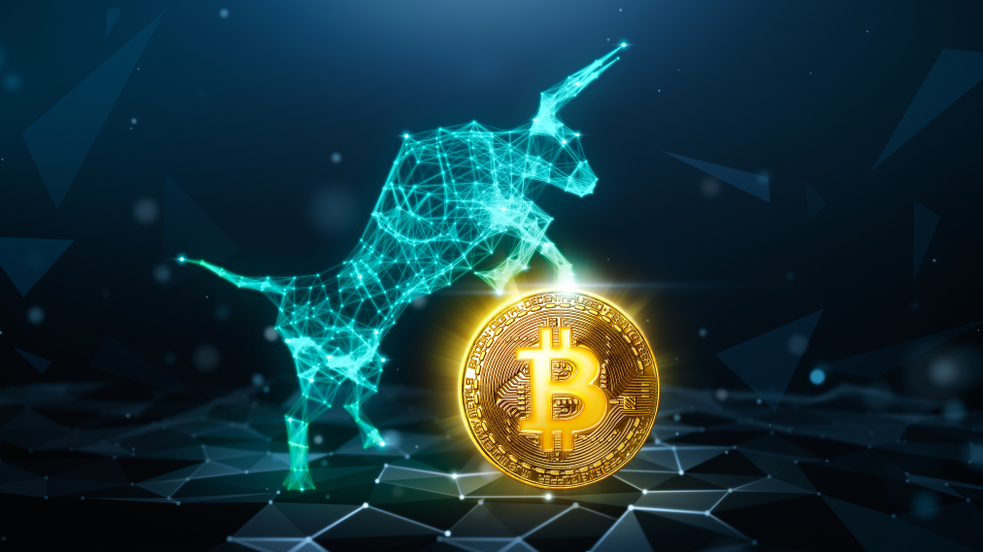 Bitcoin's price is performing well. Image: Shutterstock.
The cryptocurrency has now spent 112 days in a row above the $10,000 mark—its longest stretch in history—having reached the 100 days mark on November 5.
Bitcoin's volume has stayed steady over the last few days, between $23 billion and $32 billion. This has been consistent over the last few months, despite the increasing price.
Popular crypto trader Lenny pointed out that this is looking to be the seventh week in a row that Bitcoin's price will print a green candle—showing that the price rose over the last week. "Price has just broken through the $17.000 level in what's looking to be the 7th green weekly candle in a row. And we're only just getting started," he tweeted.

As Decrypt reported yesterday, Bitcoin also recorded its highest three-weekly close ever at the end of last week. This was largely because the 2017 bull run that saw $20,000 Bitcoin didn't last very long.
This is also reflected by Bitcoin's realized market cap—that weighs Bitcoin's price by how much Bitcoin moved at that price. On this metric, Bitcoin has been consistently hitting new all-time highs, showing that, arguably, it's at its most valuable point in history.
Bitcoin's market cap is also heading towards a new all-time high. Researcher Larry Cermak estimates that its price needs just $400 more to break new ground. It's no surprise that this comes before price, since market cap is pushed up over time through inflation.
Why is Bitcoin's price going up?
Decrypt has highlighted many reasons why Bitcoin's price has continued to press for new recent highs.
One important factor is the way that many companies have started investing directly into Bitcoin, including MicroStrategy and Square. This has been boosted by key investors turning bullish for Bitcoin in recent months, such as Wall Street legend Paul Tudor Jones and billionaire investor Stanley Druckenmiller. Firms like Grayscale have been accomodating the surge in interest from institutional investors, and has needed to pick up an awful amount of Bitcoin to accomodate them.
Another key factor is the impact of the Bitcoin halving in May. At the time, venture capitalist Tim Draper said, "The halving is happening and historically the price doesn't come up until six months later when people realize they're short on Bitcoin and they need to buy more."
The rest of the crypto market is also in the green today, with many coins up even greater amounts. The price of XRP is up 10%, with a current value of $0.30. Similarly, Litecoin is up 9%, to $74. Polkadot and Cardano are both showing strong performances of 9%.
The only coin in the top 15 in the red is privacy coin Monero, which is down 1% to $117.
Get the best of Decrypt where you want it most.