In brief
Will Wright, designer of The Sims and SimCity, has revealed a new NFT-driven game called Proxi.
The game will let users create and sell NFT items, and use those items to develop in-game memories.
Video game designer Will Wright is legendary in the space for designing such classics as "SimCity" and "The Sims" with studio Maxis. For his next game, Wright's first in more than a decade, he's embracing blockchain with an experience centered on NFTs.
"Proxi" is Wright's first new video game project since 2008's "Spore," and it has the same kind of inventive streak as his past creations. It's a simulation game driven by artificial intelligence, and it's designed to take players on a journey of self-discovery aided and enhanced by true ownership of digital, in-game assets.
Developed by Wright's new team, Gallium Studios, "Proxi" starts with players creating a personal diorama of memories using thousands of in-game items. Eventually, it generates a user avatar and lets them interact with other players. Along the way, Gallium aims to help players "gain more insights about their subconscious," according to today's announcement.
"Proxi" is focused in part on user-generated content—following a trend popularized by smash hit games like Roblox and Fortnite—but also NFT collectibles. An NFT acts like a receipt for a provably scarce digital item, and while it can represent things like images and video files, it can also be tied to individual video game items that can be resold to other users.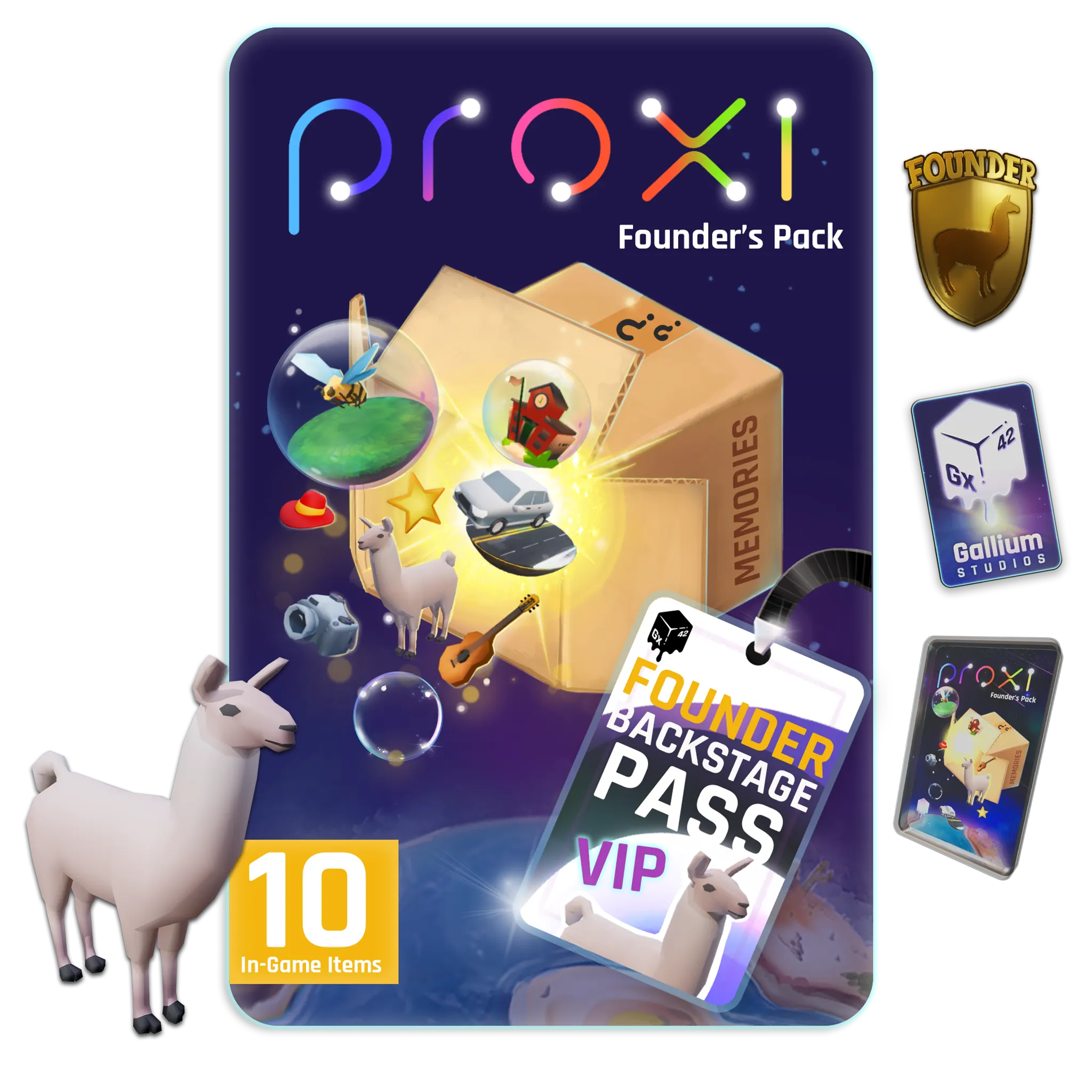 In this case, "Proxi" will let users own their memory creations as NFTs, and even profit from the sale of user-created items within the game. According to Bloomberg, "virtually everything" in the game can take the form of an NFT that can be resold to other users.
Gallium Studios has partnered with NFT gaming platform Forte to handle the blockchain integration and NFT functionality. Forte will let users purchase NFTs with U.S. dollars, and the service is platform-agnostic, which means it can work with various blockchains. Back in May, Forte raised $185 million in funding at a $1 billion valuation.
"I've always considered the community and their efforts an integral part of my games' experience," said Wright, in a release. "With Forte's blockchain platform, we now have a secure way to integrate and reward the community's contributions."
"Proxi" is set to launch on mobile devices this fall. Decrypt has inquired about additional platforms for the game, but did not immediately hear back. Initial starter packs of NFT collectibles are available today at $10 or $50 apiece, based on the contents within.
The NFT market exploded in early 2021 with $2.5 billion in total transaction volume in the first half of the year, although recent figures suggest a much larger tally for the third quarter alone. For example, leading marketplace OpenSea had more than $3.4 billion in trading volume in August alone, per Dune Analytics, with September's volume currently at $2.75 billion.
Gaming is poised to be a significant part of the expanding NFT industry. Ethereum-based monster-battling game Axie Infinity is the current market leader with more than $2.1 billion worth of NFT sales to date, plus there are many more crypto games on the horizon.
The Sandbox, an online 3D metaverse game, is another upcoming Ethereum game with a lot of buzz, not to mention alliances with the likes of Snoop Dogg, The Walking Dead, Atari, and more.