Now you can enter the world of the Fast and Furious—and it won't cost you the pink slip to your car.
Timed alongside the release of the latest installment of the Fast & Furious film franchise, iconic toy maker Mattel is set to launch the newest edition of its Hot Wheels NFT Garage Series based on the global blockbuster series on May 22.
The Hot Wheels NFT Garage x Fast & Furious collection will reside on the Flow Blockchain and feature cars from the movies, including Dominic Toretto's 1970 Dodge Charger, Brian O'Conner's 1969 Camero, and Suki's (played by Devon Aoki, sister of DJ and NFT magnate Steve Aoki) Honda S2000 from 2 Fast 2 Furious. The limited edition NFTs will sell for $20 per pack.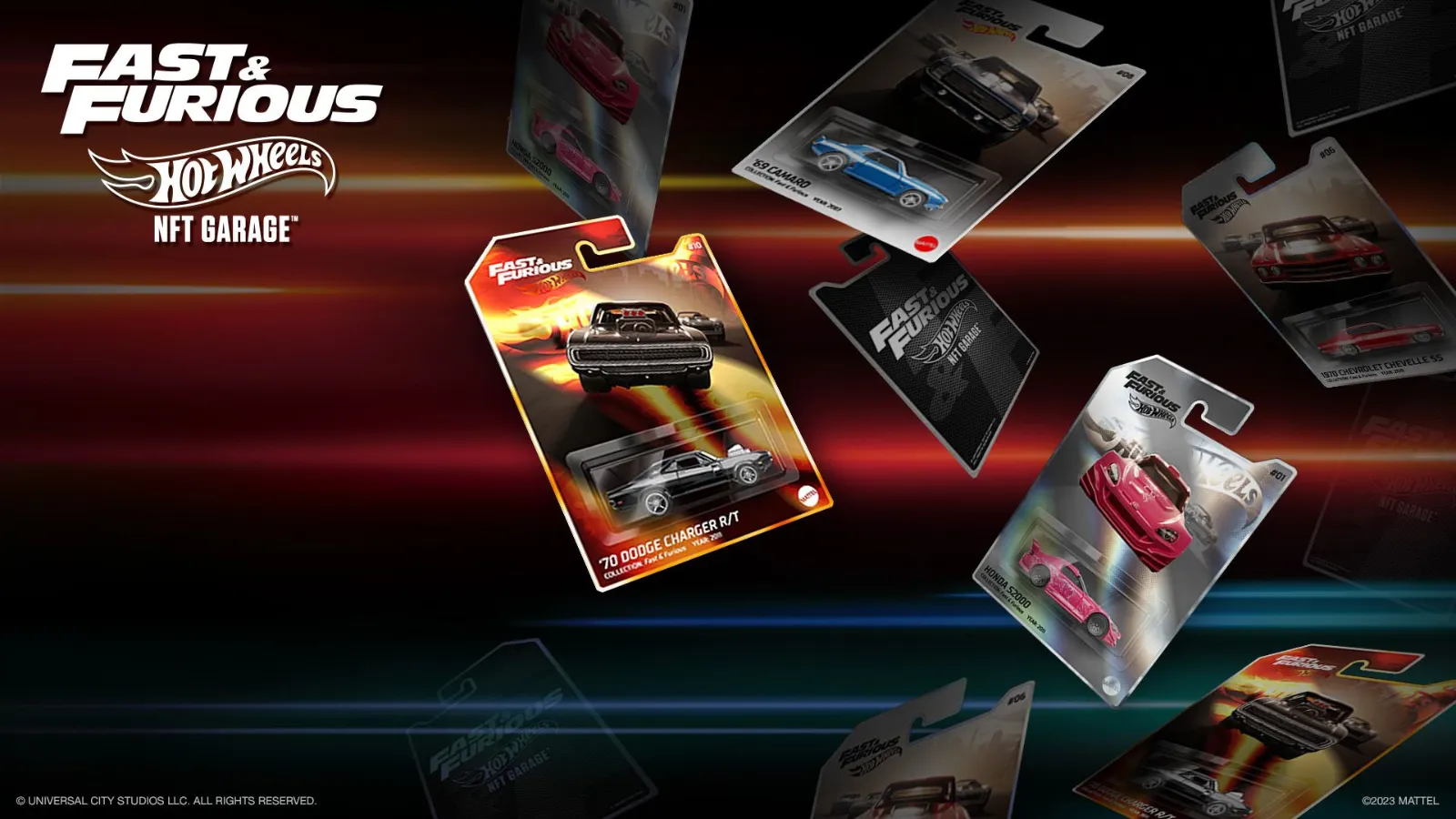 Non-fungible tokens, or NFTs, are unique cryptographic tokens linked to digital and physical content. They serve as digital certificates of ownership, authenticity, or membership. Each NFT is one-of-a-kind, ensuring the originality and exclusivity of the digital collectible.
The Fast & Furious drop is the latest in Mattel's foray into NFTs. Like the recent launch Boss Beauties x Barbie collection, the Fast & Furious project provides holders with the opportunity to own a physical die-cast version of Suki's car if they manage to collect the entire set, further bridging the gap between the tangible and digital realms.
Earlier this month, Mattel joined forces with OnChain Studios to release a collection of Star Wars-themed digital collectibles called Cryptoys to celebrate the unofficial Star Wars holiday on May 4th.
In addition to Mattel's Fast & Furious NFT collection, the Flow Blockchain hosts other popular NFT collections, including Dapper Labs' UFC Strike NFT platform, NFL All Day, and NBA Top Shot.